Forums
74.8K

Musical Conversation

62.3K

Collective Argument

3.5K

IC Talent Area

39.5K

Entertainment

357

Archives
What's up everybody! Just a quick message. We will be relaunching AllHipHop.com with the goal of keeping the community front and center. I have worked with Jamal and select moderators, to make sure The Illl Community's needs are being addressed as we evolve. We are encouraging you to use the new platform.
We will NOT be closing the current community, but we will be porting user data over to the new system over time, so please get used to using the new community!
We will be working on it every single day until it's exactly what you want!
Please feel free to join now, test, as we are in beta:
https://www.allhiphop.com
Breaking Bad Season 5 (Part 2)
The best show on TV returns in July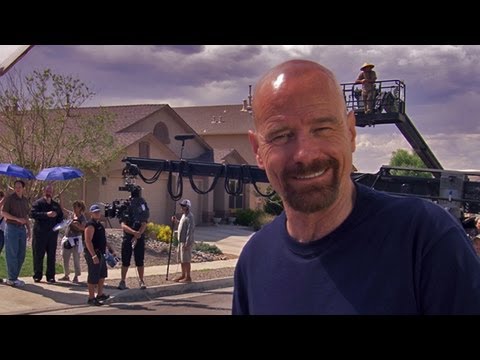 With merely months between now and the July premiere of Breaking Bad's season 5 (exact date yet to be announced), it's difficult to know how to pass the time. Here are some ways to get a taste of one of TV's best dramas before then: take a look at our season 5 preview, and watch the AMC show's first promotional video below.
Though it's not long, even a minute with Emmy winners Bryan Cranston and Aaron Paul (who play the lead characters Walter White and Jesse Pinkman, respectively) is enough to get us eager for the last season of Breaking Bad (the fifth and final season will be split into two parts, eight episodes each). There's nothing revealed in the way of plot in the behind-the-scenes video, and it's clear from Cranston's hushing and Paul's mentioning of "lots of secrets" that everything is being kept tightly under wraps. Still, simply knowing they're filming scenes and hearing the season described as "hands down, the craziest one as of yet" (how can it get any crazier?!) is amping our excitement level.
Plus, could Cranston be any more likable? Even though he plays a chemistry-teacher-turned-meth-kingpin who has committed some pretty atrocious acts, him jokingly deriding actors for using umbrellas and teasing us about the scene that's playing just out of our line of sight is pretty darn endearing. That Cranston could probably discuss the American taxation system and make it appealing.
Check back here for updates on season 5 as we approach its highly anticipated premiere.