HIP-HOP 101: GRAND WIZZARD THEODORE (The Inventor of the Scratch)
Grand Wizzard Theodore (born March 5, 1963), is an American hip hop DJ. He is widely credited as the inventor of scratching.

Born Theodore Livingston in Bronx, New York, his brother, Mean Gene, was Theodore's mentor, and began teaching him DJing before Theodore was even a teen. In addition to scratching, he achieved renown for his mastery of needle drops and other techniques which he invented or perfected. Theodore also apprenticed under Grandmaster Flash.

In the early 1980s, Theodore was a part of the group Grandwizard Theodore & the Fantastic Five. They released "Can I Get a Soul Clap" in 1980. He was also featured in the 1983 film Wild Style, as well as contributing to the film's soundtrack. He explains the origin of the scratch in the documentary, Scratch.


GrandWizzard Theodore at BelTek Festival in Belmont, Maine, 2009
Theodore's phrase "Say turn it up" from his track "Fantastic Freaks at the Dixie" was widely sampled by hip hop and rap acts such as Public Enemy (on the track "Bring the Noise"), Bomb the Bass (on the track "Megablast") and many others.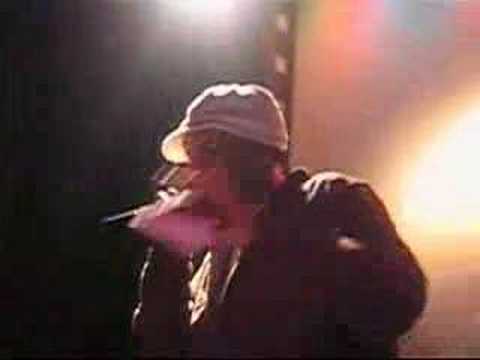 Your best rapper saying 'YES, MASSA', when they beat 'em - HELL RAZAH