Forums
74.8K

Musical Conversation

62.3K

Collective Argument

3.5K

IC Talent Area

39.5K

Entertainment

357

Archives
What's up everybody! Just a quick message. We will be relaunching AllHipHop.com with the goal of keeping the community front and center. I have worked with Jamal and select moderators, to make sure The Illl Community's needs are being addressed as we evolve. We are encouraging you to use the new platform.
We will NOT be closing the current community, but we will be porting user data over to the new system over time, so please get used to using the new community!
We will be working on it every single day until it's exactly what you want!
Please feel free to join now, test, as we are in beta:
https://www.allhiphop.com
Strange shit you thought as a kid growing up with hiphop
1.I thought tupac was the devil for some odd reason because the 7day theory cover and that guy who sorta looks like him in tales from the hood i thought he was the devil or a devil worshiper
2.my bro had the gza liquid swords poster on the wall i thought it was the hottest poster in ever of all ever i still do, but i also thought it was a realistic depiction of everyday gang violence. can you imagine walking oustide evryday hoping you don't see some shit like this go down
3.I thought dmx Really was possessed by a demon named damien come to find out years later he was really possessed by crack
[img][/img]
4.I thought nas was a midget
5.I thought busta rhymes was a rapping comedian and the little blue demon form gimme some more was going to get me in my sleep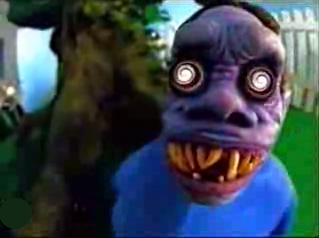 after the snoop dog video where he tuned into a dog i thought i was going to see that shit happen on the streets.