Forums
74.6K

Musical Conversation

62.2K

Collective Argument

3.5K

IC Talent Area

39.3K

Entertainment

357

Archives
What's up everybody! Just a quick message. We will be relaunching AllHipHop.com with the goal of keeping the community front and center. I have worked with Jamal and select moderators, to make sure The Illl Community's needs are being addressed as we evolve. We are encouraging you to use the new platform.
We will NOT be closing the current community, but we will be porting user data over to the new system over time, so please get used to using the new community!
We will be working on it every single day until it's exactly what you want!
Please feel free to join now, test, as we are in beta:
https://www.allhiphop.com
Relations Blues:Friends become enemies over two men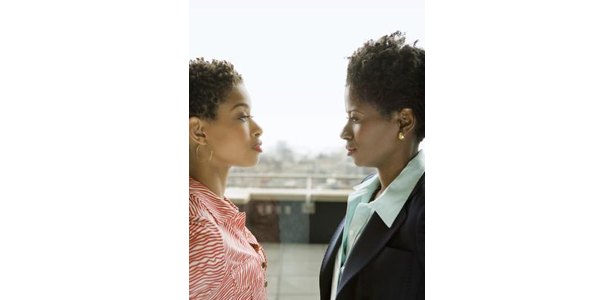 Remain unknown : me and this girl was friends for four years kids same age and everything. Got advice from her about a guy I was seeing showed her a pic of him and my doubts about him being married. I broke up with him because I really believed he was. She end up finding him and dating him. During the same time he contacted me and confessed he loves me and he's not married he's legally divorced. When she calls me she said she put things together and she thinks the guy she went on a date with is my ex.
Turns out it was! I confronted he said he was sry their just friends it's nothing. I could not get mad at him bc I never introduce him to her or even mentioned her to him he had no clue we were friends. I don't mix my bf and friends together. She told me she will continue to be friends with him. I said no you went on a date knowing who he was. I changed my phone number asap wanted nothing to do with them. He keeps contacting me on social websites begging me to come back to him he confessed he did sleep with her.
The only person that has a problem still being friends with is me. I don't respond to any. I'm done. I knew her child father four yrs also he fixes car major perv sense I've known him cheated on her the entire six yrs of them being together total unpaid childsupport jail bird. Always hits on me I shut him down like a friend is suppose to. He has yet to stop. I work in the mall air went out in the car he comes to you to fix your car traveling mechanic I live an hr away from everything deep country. I text him to check my car he comes fixes my car she's in the car with him she see me I see her. He standing by the car venting about her sleeping with his home boy keeping his child.away from him I'm like ok...i don't talk to her no more. He comes in my job go out to make sure job is done he comes in my store chats with me about 2hrs she still sitting in the car smh.
Says she has my ex head f up bc thats 6 yrs of tricking he taught her everything she knows shell do.anything he tells.her snap of his fingers. I'm not buying the crap bc I know he's a liar. Later that night get a msg from her on fb she has people looking for me going to f up my car my ex tells her everything that I'm broke I have hoe mentalities jokes on me. She's the one that is sleeping with both of them still is I only slept with my ex. Plus I date out side of my race she does not assumed my ex is blk he's arabic and italian and works in the sun all day. Chic doesn't even know his race smh. Mind you my ex no longer has my number I blocked him from everything! I go to the police I'm a mom don't have time so i file a report .
She post on.fb my entire name asking people look for me to find me. My ex making fake profiles to talk to me constant ly I'm ignoring him. She spot me in a parking lot 6 myths later I'm walking she drives her car up to me accuses me of talking about her the only two people we have in common is these two guys...we fight in the middle the parking lot my first fight ever I'm super prissy I don't do stuff like this but she whould not leave me alone! I don't care about this married man or her dead beat ex I never even hugged the dude I paid him to fix my car. She is begging me not to press charges we need to talk about it.
I don't talk to ignorant people! I was in a relationship at the time I don't talk to neither dudes found out my ex wife just had a baby for him a mth after the fight I told her dumb but t he was married. I don't know which she fought me over the ex or child farther found out on her fb page every profile pic I've had she matched it when we use to go out she would ask to send a pic of my out fit she go to the store buy a replica of course I don't wear it again. But she on fb saying I'm a bum chic mind you she has no ca r lives with her mom. Cops says it's jealousy they won't arrest her or do anything.
Now I have this AWESOME BF I'm thinking hard about moving bc my ex is stalking me says he wont stop and she trying to fight me every where I go. My bf knows nothing of whats going I'm scared to tell him in fear he thinks I'm a drama chic. The cops are no help. Should I move to get away from this and should I tell him?
[img][/img]