The Black Culture always championed a Athlete that looked like us, Talk like us, Dress Liked us, Walk liked us, Listen to same Music like us, Played the Game like us who also was a great player before the Mainstream even accepted them from Jack Johnson, Joe Louis, Muhammad Ali, Wilt Chamberlin, CHOCOLATE THUNDER, Oscar Robertson, Eljin Baylor, George Garvin, Dr. J, Jim Brown, Wille Mays ect...
In the 80's Michale Jordan (1984-1990) was the Basketball Player that the hood championed who dressed, looked, played like us....HAD THE SWAG like us, Played above the Rim like us, Lock down Defense liked us, Feared no player and knew he was the best. Michael Jordan was hip-hop..... did i mention he was BLACK like us, The Brother was rocking Gold Chains around his neck, was rocking Nike Dunks.
Now some of yall wasn't born or was just born when Michael Jordan was the player that the Black Community Championed...See in 1984 NBA was at a turning point, Dr. J was becoming more corporate friendly instead of the Soul Brother with the Big Afro that was dunking on NBA and doing moves that they never seen with so much grace, flair but with authority. ABA players was getting older and that style of play that had basketball purist calling that style of play by the blacks Jungle Ball, that was dying out.
Michael Jordan: 1985 NBA Slam Dunk Competition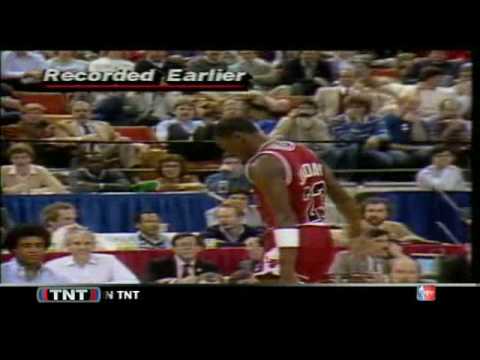 In 1979 came Larry Bird
, a gift from the white basketball Gods to white america who was longing for a white player to play the game with the style and fundamental they loved to watch and who can talk the talk and play with any black player, and there was the SMILING NEGRO
MAGIC JOHNSON who was doing magic tricks with the basketball that was entertaining to the white folks and plus he loved to show them teeths and he wasn't threatening. Corporate Dr. J, Larry Bird and the Brother who did Magic tricks was the face of the NBA.
1986 Playoffs Classic - Michael Jordan vs Boston Celtics "63 points"
yeah we had ZEKE who talked shit, played lock down D and had game and from the hood but there was something missing.
In came a young Michael Jordan who had the game and played like us on the street courts, and the i don't give a fuck who you are you going to respect me and I am here muthafuckas swag, who played above the rim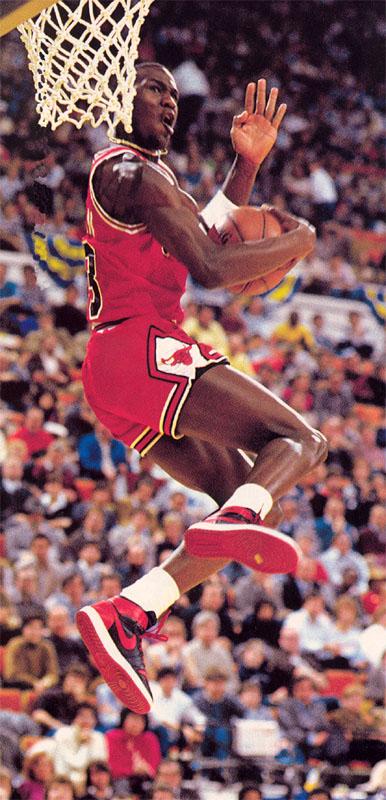 with a killer instinct.
The Hood took to Michael Jordan over Larry Bird, Magic Johnson and even though the Old Heads was still claiming Dr. J as the best the young heads and hip-hop generation made Michael Jordan that brother. Chicago Bulls Jacket, Nike Dunks, Jordan Posters and Trading cards was in the hood and this is around 1985-1986.
1985 POSTER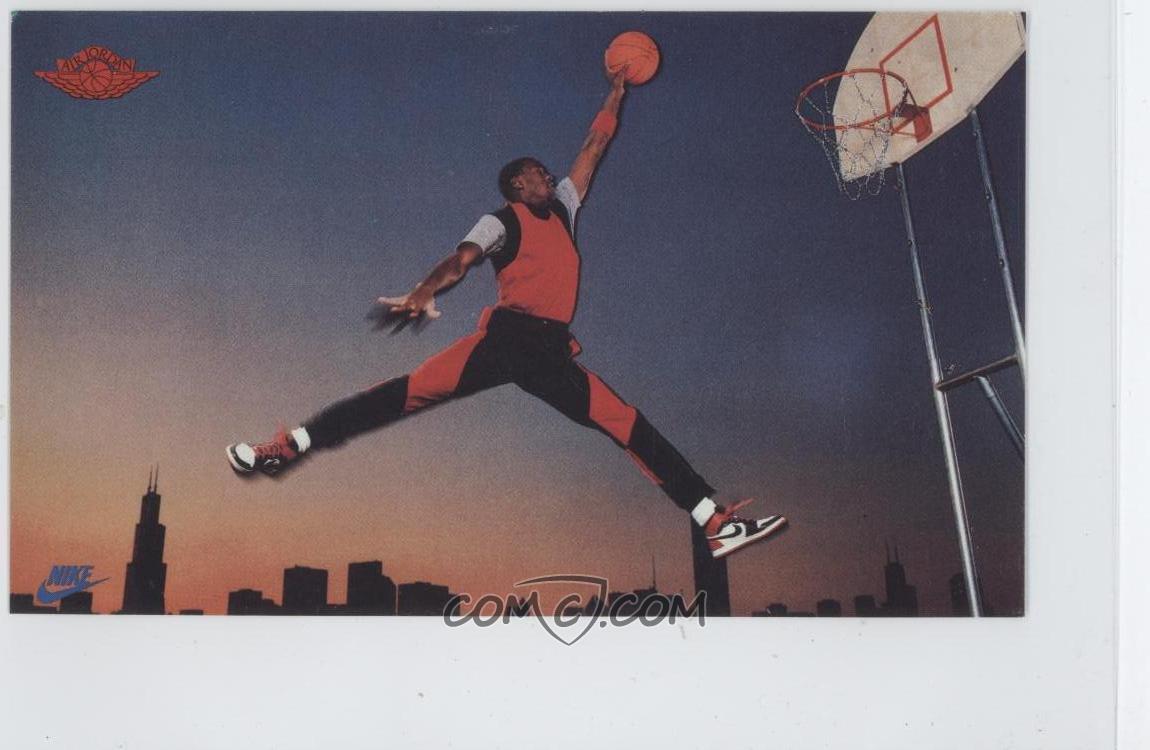 THIS IS THE YOUNG MIKE before he won HIS FIRST CHIP appreciation thread.
Michael Jordan 1987: Full Slam Dunk Contest