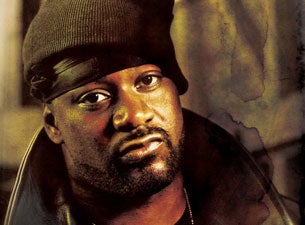 "
I remember they chased us out of Texas back in '92 or '93
.
If it wasn't for Ol' Dirty, we would've been f*cked up.
We were in Houston in the Fifth Ward.
They had a big mural of Scarface on the wall. So I felt it, I'm a spiritual dude.
I told Killah Priest, "Yo, listen man, sh*t don't feel right in here. Let's stick together
."
So, to make a long story short, we're on stage and RZA is talking.
We got one little knucklehead nigga in the crowd. He's like, "Get the f*ck outta here with that sh*t
Get the f*ck out! We don't want to hear that sh*t." So RZA's like, "What? What you say?"
So RZA gave him the mic. Dude took the mic and was like,
"I said get the f*ck out of here. We don't want to hear that sh*t
.""
"So RZA, he passed the mic back and sh*T, so RZA up there still doing his sh*t.
So money just took his sh*t and threw his cup on RZA.
But RZA had the Heineken bottle in his other hand and hit him over the head with the bottle.
And it was on! And you can carry guns over there.
So we was on stage, we ran outside that side door, and these n*ggas came but we was all in the van.
We rushed in, all of us got in the van, but we had nowhere to go.
All of a sudden Dirt was like, "Yo, make a left this way, go through here." Word is bond.
Out of nowhere, it was freedom, freedom. Free at last!
And we just made it right to the highway n*gga. And we got beat.
Because that's when we was getting $100 a show and we'd have to split it $10 a piece.
We had the money and it was a fake hundred dollar bill."
WOW...