Forums
74.9K

Musical Conversation

62.3K

Collective Argument

3.5K

IC Talent Area

39.5K

Entertainment

357

Archives
What's up everybody! Just a quick message. We will be relaunching AllHipHop.com with the goal of keeping the community front and center. I have worked with Jamal and select moderators, to make sure The Illl Community's needs are being addressed as we evolve. We are encouraging you to use the new platform.
We will NOT be closing the current community, but we will be porting user data over to the new system over time, so please get used to using the new community!
We will be working on it every single day until it's exactly what you want!
Please feel free to join now, test, as we are in beta:
https://www.allhiphop.com
SG/SF Position comparison: Paul George Vs. Klay Thompson....who will be better/Who u taking?
Paul and Klay both are at the age of 22 , both aren't complete players yet and haven't tapped into their "Potential" .
Klay is 6'7 205 , while Paul is 6'8 221 ..
here are the current numbers
Paul George : 15 ppg 3 ast 6 Reb. , 41%FG 42% 3pt and 86% FT
Klay Thompson : 15ppg 2ast 4 reb. , 37%FG 32% 3pt and 78% FT
George runs the floor great , Good catch and shoot in rhythm guy ..also has very good athleticism finishes well..probably a below average ball handler though and struggles to create on his own ...some feel like he can become somewhat of a poor man's T-Mac due to his similar build and style of play .
Thompson , tends to be take many ill-advised shots ,also not an extreme Athlete ...has a good high release but very inconsistent with it right now ..has become somewhat a little better creating for himself, not a great defender ..Right now seems as if he'll become a one-dimensional type player who scores but may not contribute much in other area also he's better in a half-court set, Comes off screens very well.
Highlights :
Paul George :
(Video)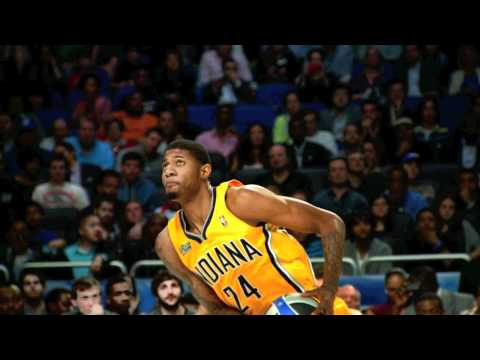 (Video)
Paul George goes for 37points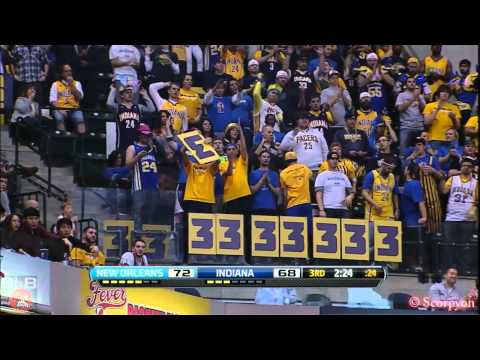 (Video)
Klay Thompson: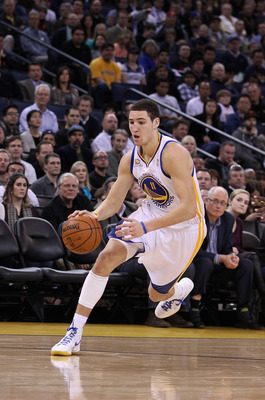 (Video)
Klay Highlights against Denver
Both guys games are still very raw (nh) and i feel like can potentially be consistent year in and year out 18-20ppg type guys the more they understand the NBA game and understand their own game....if you had to pick right now which one do you feel like is "Currently" better and also who do you think will be better down the road??
SG/SF Position comparison: Paul George Vs. Klay Thompson....who will be better/Who u taking?
28 votes