Forums
74.6K

Musical Conversation

62.2K

Collective Argument

3.5K

IC Talent Area

39.3K

Entertainment

357

Archives
What's up everybody! Just a quick message. We will be relaunching AllHipHop.com with the goal of keeping the community front and center. I have worked with Jamal and select moderators, to make sure The Illl Community's needs are being addressed as we evolve. We are encouraging you to use the new platform.
We will NOT be closing the current community, but we will be porting user data over to the new system over time, so please get used to using the new community!
We will be working on it every single day until it's exactly what you want!
Please feel free to join now, test, as we are in beta:
https://www.allhiphop.com
So yall just gonna ignore the fact Rondo missed history becuz he wanted to keep it real
http://clnsradio.com/2012/11/28/rajon-rondo-assist-streak-ends-at-37-games-after-ejection/
Rajon Rondo's streak of games with 10 assists or more has ended at 37 after a fight with Brooklyn Nets power forward Kris Humphries resulted in his ejection just before halftime of Wednesday's matchup between the Atlantic Division rivals at TD Garden. The 37 game streak will officially go into the record books tied with John Stockton as the second longest in league history, just nine games short of Magic Johnson's 46 game streak.
The scuffle between Rondo and Humphries broke out at the end of a physically contentious first half in which the Nets shot 17 free throws to the Celtics' two. A hard foul by Humphries on Kevin Garnett led Rondo, who was visibly upset after a non-call minutes earlier in which Humphries pushed him to the floor after blocking a layup attempt, to shove Humphries three rows deep into the floor seats behind the Celtics' basket. A full blown scrum ensued involving players from both teams as well as Celtics coach Doc Rivers, who jumped into the chaos to keep players separated. The scuffle resulted in the ejection of Rajon Rondo as well as the Nets' Kris Humphries and Gerald Wallace. Kevin Garnett also received a technical foul for his involvement in the altercation.
League officials will most certainly review footage of the altercation. Given Rajon Rondo's history further disciplinary action could likely be handed out later this week. As always CLNS Radio will provide updates as more details emerge.
you have the dude who is naturally thorough -Alpha
you have the dude that wants to be thorough so he pretend to be Alpha -Beta
then you have the nigga who wants to hang with the first two to be seen and grab any dropped crumbs.- Omega
I am still struggling between blocks to get from the have nots to the have yachts and I won't be stopped.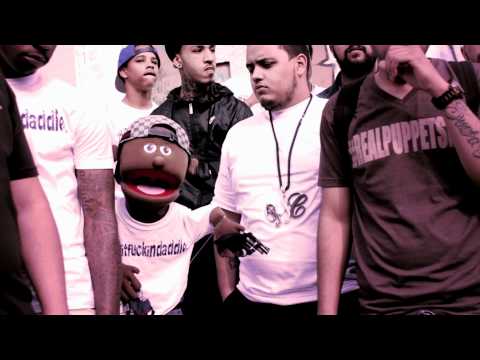 http://www.youtube.com/watch?feature=player_embedded&v=HhTZZdVbjio