Forums
74.6K

Musical Conversation

62.2K

Collective Argument

3.5K

IC Talent Area

39.3K

Entertainment

357

Archives
What's up everybody! Just a quick message. We will be relaunching AllHipHop.com with the goal of keeping the community front and center. I have worked with Jamal and select moderators, to make sure The Illl Community's needs are being addressed as we evolve. We are encouraging you to use the new platform.
We will NOT be closing the current community, but we will be porting user data over to the new system over time, so please get used to using the new community!
We will be working on it every single day until it's exactly what you want!
Please feel free to join now, test, as we are in beta:
https://www.allhiphop.com
Convicted of raping his own GIRLFRIEND (w/ pics)
So your girlfriend finds out you had sex with her a few times while she was drunk, and you get convicted of rape.
That's what happened to a man in Britain. Watch ya' back fuckin' with drunk bitches (even if she's ya' girl for years)
Robert Fryer Raped Girlfriend Naomi Hampson As She Slept, Took Photos
http://www.huffingtonpost.com/2012/12/02/robert-fryer-raped-girlfriend_n_2227860.html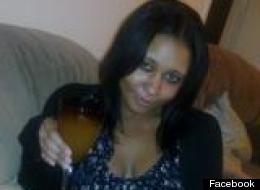 A British man has been convicted of raping his girlfriend as she slept multiple times over the course of the four years they lived together.
Robert Fryer, 30, would also paint 27-year-old Naomi Hampson's nails and dress her in jewelry before taking photos of the rape, the Mail Online reported.
"About once a month I'd wake up on the bed or sofa with no recollection of going to sleep and sometimes without knickers, wearing nail polish or jewelry," Hampson told the Sunday People, according to the Mirror. "I'd freak out, but Rob would explain I'd drunk a bottle of wine and nodded off. He'd say I'd been 'dressing up' and he hadn't wanted to disturb me."
[img]
http://i4.mirror.co.uk/incoming/article1466792.ece/ALTERNATES/s615/
££-Naomi+Hampson[/img]