Forums
74.8K

Musical Conversation

62.3K

Collective Argument

3.5K

IC Talent Area

39.5K

Entertainment

357

Archives
What's up everybody! Just a quick message. We will be relaunching AllHipHop.com with the goal of keeping the community front and center. I have worked with Jamal and select moderators, to make sure The Illl Community's needs are being addressed as we evolve. We are encouraging you to use the new platform.
We will NOT be closing the current community, but we will be porting user data over to the new system over time, so please get used to using the new community!
We will be working on it every single day until it's exactly what you want!
Please feel free to join now, test, as we are in beta:
https://www.allhiphop.com
Did you ever tell your kids what happened with you and your ex or did your parents ever tell you....



what caused the break up and why all the hard feelings?

I ask because long story short...my son came to me to ask what happened to me and his mom. He happened to ask her first this weekend and was kinda heated at what she told him so he wanted to know my side...

I was as honest as I could be and tried to be totally transparent and told him my side and let him know it was just myside...I then told him to take what we both said and process it and know its two sides to every story and then its the truth. after that I took him to the court house and we got the records of all the police reports and times i went back and futher to court for visitation and then custody.

Afterwards I had to explain to him to not hate his mother because she only loves how she knows how. That doesnt make it right or wrong but we all make mistakes. even though she tried to throw me under the bus, it was hard as hell to take the high road and even right now i still want to take a few shots and say some shit...but i know i cant becuz i am trying to teach him to always respect both his parents....

but I must say it was one of the hardest days of my life as a parent. One of those days I knew would come. I thought it would be a piece of cake but it wasn't, not at all.

have any of you ever told your child/children the truth about what happened to mommy and daddy? how did it go?

or did your parents ever tell you an your siblings the truth about what happened? How'd that go?

did you even care enough ta ask?

Man, a nigga need a drink right now and i have to be honest...i wanna ocho the bitch now...lol
you have the dude who is naturally thorough -Alpha
you have the dude that wants to be thorough so he pretend to be Alpha -Beta
then you have the nigga who wants to hang with the first two to be seen and grab any dropped crumbs.- Omega
I am still struggling between blocks to get from the have nots to the have yachts and I won't be stopped.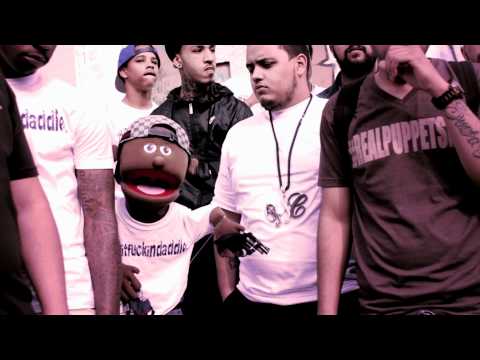 http://www.youtube.com/watch?feature=player_embedded&v=HhTZZdVbjio