Training Day
Training Day is a 2001 American crime drama film directed by Antoine Fuqua, written by David Ayer, and starring Denzel Washington and Ethan Hawke. The story follows two Los Angeles Police Department narcotics detectives over a 24-hour period in the gang neighborhoods of South and East Los Angeles.

The film was a box office success and earned mostly positive critical appraisal. Washington's performance, a departure from his usual roles, was particularly praised and earned him an Academy Award for Best Actor at the 74th Academy Awards. His co-star Ethan Hawke was nominated for the Academy Award for Best Supporting Actor for his performance as a rookie cop. This film was also the debut of R&B singer Grammy-winner Macy Gray as an actress.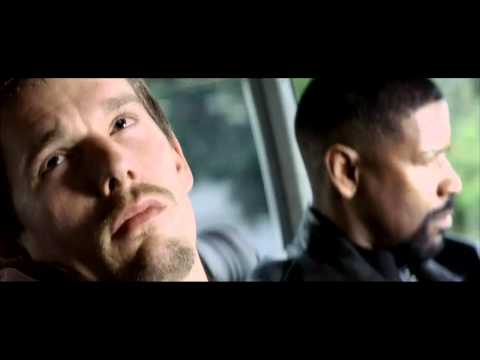 Baby Boy
Baby Boy is a 2001 American coming-of-age urban drama film written, produced, and directed by John Singleton. It has been considered a sequel of sorts to Singleton's earlier, more famous work Boyz n the Hood released ten years earlier. The film follows bicycle mechanic Joseph "Jody" Summers as he lives and learns in his everyday life in the hood of Los Angeles. This film was the debut of R&B singer Tyrese Gibson.