What ever happened to people asking to hold/borrow 5,10, 20 dollars?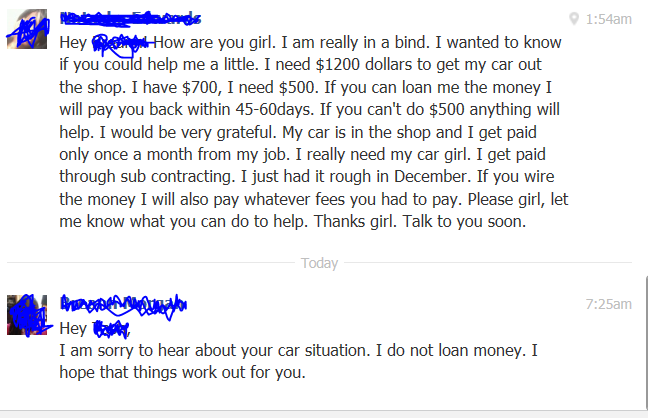 I haven't seen this chick in over 20 years. We were really good friends in elementary school and we just reconnected on FB about a month now.
What's the most amount of money somebody asked to hold/borrow and for what?
~EDIT~ Aslo inlcudes the most somebody ever asked for and ya'll ain't even cool like that