Forums
74.8K

Musical Conversation

62.3K

Collective Argument

3.5K

IC Talent Area

39.5K

Entertainment

357

Archives
What's up everybody! Just a quick message. We will be relaunching AllHipHop.com with the goal of keeping the community front and center. I have worked with Jamal and select moderators, to make sure The Illl Community's needs are being addressed as we evolve. We are encouraging you to use the new platform.
We will NOT be closing the current community, but we will be porting user data over to the new system over time, so please get used to using the new community!
We will be working on it every single day until it's exactly what you want!
Please feel free to join now, test, as we are in beta:
https://www.allhiphop.com
So....Nicki has a sextape... and showed Mariah Carey
During a recent interview with Us Magazine, American Idol hosts Nicki Minaj and Mariah Carey explained how exactly they put their past disagreements behind them. According to Nicki Minaj, who was rumored to have a sex tape back in December 2010 and October 2011, she showed the tape to Mariah and that somehow put them back on good terms.

"I put on my sex tape," Nicki joked.

Mariah then chimed in stating that their issues with one another were just a distraction from the show and what it's supposed to be about.

"And there it is. The whole thing is convoluted. It's a distraction from the show and a distraction from the contestants. Time heals all wounds."

Nicki ended the discussion on their past beef by stating, "Every time we try to talk about the contestants, we have to field questions about [this]. Time heals all wounds. And we watched my tape... We're professionals. Have you ever had an argument with someone you work with?"
http://www.vladtv.com/blog/136916/nicki-minaj-showed-mariah-carey-her-adult-tape-to-end-feud/
A GODDESS/ICON & THE GREATEST FEMALE ARTIST EVER: MARIAH CAREY
KOBE "BEAN" BRYANT
AMARI COOPER
Dress Like You Listen To Sinatra And Act Like You Listen To Pac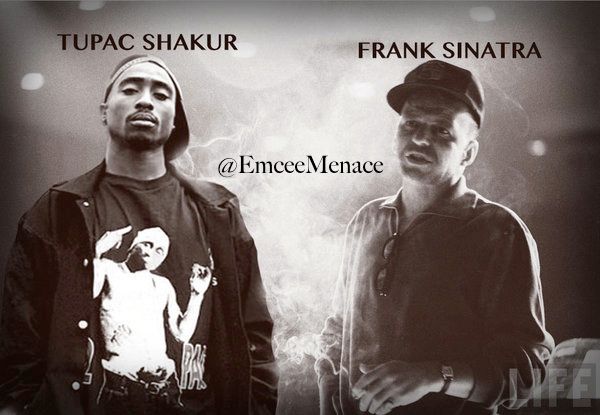 http://www.reverbnation.com/mcmenace
Emcee Menace-The Stranger (Prod.By A.Joy) [Billy Joel Sample]