Forums
74.7K

Musical Conversation

62.2K

Collective Argument

3.5K

IC Talent Area

39.4K

Entertainment

357

Archives
What's up everybody! Just a quick message. We will be relaunching AllHipHop.com with the goal of keeping the community front and center. I have worked with Jamal and select moderators, to make sure The Illl Community's needs are being addressed as we evolve. We are encouraging you to use the new platform.
We will NOT be closing the current community, but we will be porting user data over to the new system over time, so please get used to using the new community!
We will be working on it every single day until it's exactly what you want!
Please feel free to join now, test, as we are in beta:
https://www.allhiphop.com
Calvin "Tamieka" Butler Accused of Illegal Butt Injections. SMH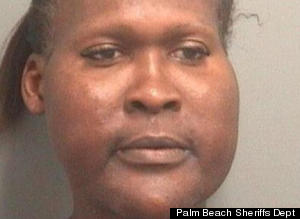 Doing buttock enhancement procedures without a license is bad, no ifs, ands or butts about it.
Authorities in Palm Beach, Fla., are hoping to nip that terrible trend in the bud by arresting Calvin E. Butler, also known as Tamieka Butler, for allegedly injecting silicon into his patients' butts in a West Palm Beach motel and closing the wounds with Krazy Glue, the Miami New Times reported.
Two victims, a male and a female, were admitted to local hospitals with severe infection, pain, bleeding, oozing wounds, and disfigurement, WPTV-TV reported.
huffingtonpost.com/2013/01/23/calvin-butler-bad-butt-implants_n_2534524.html?utm_hp_ref=weird-news