Calvin "Tamieka" Butler Accused of Illegal Butt Injections. SMH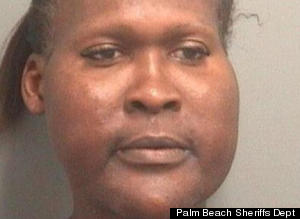 Doing buttock enhancement procedures without a license is bad, no ifs, ands or butts about it.
Authorities in Palm Beach, Fla., are hoping to nip that terrible trend in the bud by arresting Calvin E. Butler, also known as Tamieka Butler, for allegedly injecting silicon into his patients' butts in a West Palm Beach motel and closing the wounds with Krazy Glue, the Miami New Times reported.
Two victims, a male and a female, were admitted to local hospitals with severe infection, pain, bleeding, oozing wounds, and disfigurement, WPTV-TV reported.
huffingtonpost.com/2013/01/23/calvin-butler-bad-butt-implants_n_2534524.html?utm_hp_ref=weird-news