Zo! Great producer (Part of FE Music) 3 free EPs & a Personal Favourite Listen of the Year so far!
Zo! is a producer over at Foreign Exchange Music. He's worked with the likes of Nicolay and Phonte, as well as a whole host of other common collaborators with the Foreign Exchange. However, this track is what made me fall in love with his music, the production on this is heavenly: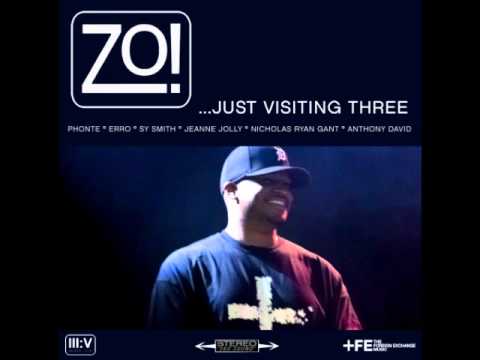 If there's one thing that you do today, it's listen to this track!!! Sy Smith is INCREDIBLE!
Amazingly, Zo! has three free EPs for everyone to download.
Here's the links:
Just Visiting
Just Visiting Too
Just Visiting Three
(which contains the above track).
His new album is to follow later this year, 'ManMade' on Foreign Exchange Music. Can't wait. Enjoy :tu