Forums
74.8K

Musical Conversation

62.3K

Collective Argument

3.5K

IC Talent Area

39.5K

Entertainment

357

Archives
What's up everybody! Just a quick message. We will be relaunching AllHipHop.com with the goal of keeping the community front and center. I have worked with Jamal and select moderators, to make sure The Illl Community's needs are being addressed as we evolve. We are encouraging you to use the new platform.
We will NOT be closing the current community, but we will be porting user data over to the new system over time, so please get used to using the new community!
We will be working on it every single day until it's exactly what you want!
Please feel free to join now, test, as we are in beta:
https://www.allhiphop.com
Zo! Great producer (Part of FE Music) 3 free EPs & a Personal Favourite Listen of the Year so far!
Zo! is a producer over at Foreign Exchange Music. He's worked with the likes of Nicolay and Phonte, as well as a whole host of other common collaborators with the Foreign Exchange. However, this track is what made me fall in love with his music, the production on this is heavenly: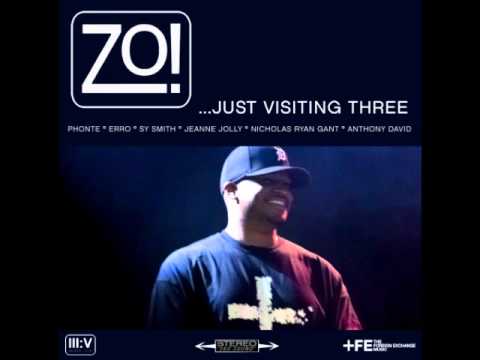 If there's one thing that you do today, it's listen to this track!!! Sy Smith is INCREDIBLE!
Amazingly, Zo! has three free EPs for everyone to download.
Here's the links:
Just Visiting
Just Visiting Too
Just Visiting Three
(which contains the above track).
His new album is to follow later this year, 'ManMade' on Foreign Exchange Music. Can't wait. Enjoy :tu
Favourite Albums of 2013/Essence Threads:
Ugly Heroes - Ugly Heroes LP