Forums
74.3K

Musical Conversation

62K

Collective Argument

3.5K

IC Talent Area

39.1K

Entertainment

354

Archives
What's up everybody! Just a quick message. We will be relaunching AllHipHop.com with the goal of keeping the community front and center. I have worked with Jamal and select moderators, to make sure The Illl Community's needs are being addressed as we evolve. We are encouraging you to use the new platform.
We will NOT be closing the current community, but we will be porting user data over to the new system over time, so please get used to using the new community!
We will be working on it every single day until it's exactly what you want!
Please feel free to join now, test, as we are in beta:
https://www.allhiphop.com
Did Mr. J Rape Barbara Gordon
I've always wondered this since I originally read the The Killing Joke, did J (or his goons,) have "have his way," with Barbara Gordon after he popped her. One of the things that makes The Joker such a enjoyable character is the fact that he's out of his mind and will do anything, but for some reason, I'm not comfortable with him raping or allowing Babs to have been assaulted in such a vile and brutal manner.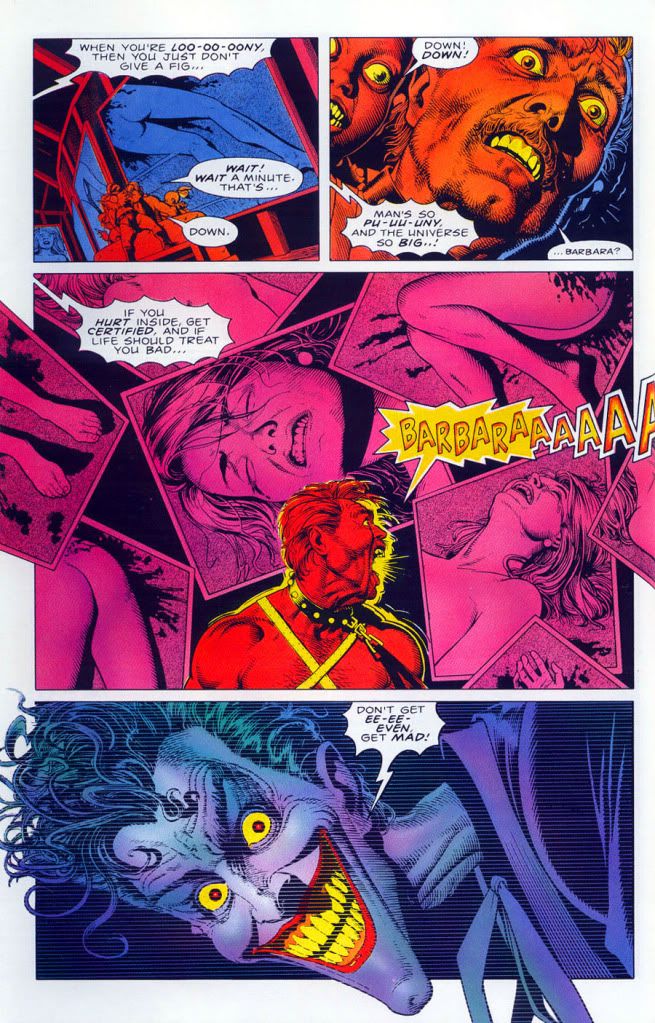 Or is one of those things that Moore (with his perpetually hating and angry ass,) left up to the readers in interpretation kinda this issue of Batman #424
Did Jason pushed that nigga over the edge, or did he spook him and potna fell over the railing? At this point in Jason's life he was going on hard on niggas, so I wouldn't put it pass him to had pushed dude. I really don't know.
"There are three types of baseball players: those who make it happen, those who watch it happen, and those who wonder what happens."
―Tommy Lasorda