AS MANY OF YOU HAVE DISCOVERED; I, YES DRO IS A POWERFUL POSTER. I HAVE THE ABILITY OF BAN HOES IN A SINGLE CLICK. I AM ONE OF THE FEW OF HUNDREDS OF THOUSAND OF POSTERS TO HAVE A DOUBLE DIAMOND THREAD AND SEVERAL OTHER DIAMOND AND PLATINUM THREADS. WAS THIS EASY? YEAH IT WAS, BECAUSE IM A POWERFUL POSTER!
MY ALL CAPS HAS BEEN AT THE HELM OF MANY POSTERS DESIRES. MY OLD BITCH ON THE IC IS NOW SOMEONE ELSES MAIN CHICK.
MANY OF YOU DON'T HAVE THE ABILITY TO BE A POWERFUL POSTER SUCH AS MYSELF, JG, DIRTY SANCHEZ, CHICITY, AND A FEW OTHERS. SO I HAVE ARRANGED A "POWERFUL POSTER PACK" THAT YOU CAN BUY, SO THAT YOU CAN ENGAGE IN THE FEELING OF BEING A POWERFUL POSTER.
(THE DAM YOU'RE A POWER POSTER PACKAGE)
FOR $1000.00 YOU GET
- FULL MOD ACCESS FOR A WEEK (which includes fucking an IC chick, just as Stew)
- ANYBODY THAT BEEFS WITH YOU, THEIR POST WILL BE FLAGGED AND DISAPPER
- ACCESS TO UNSEEN FOOTAGE OF MORENO'S NUDES
- BAN ANYONE FOR A MONTH AND HAVE THEM MAKING YOUTUBE VIDS, BEGGING TO COME BACK ( what up aj coon)
- PLAY WITH KAIS NIPPLES FOR 20 SECONDS
- FREE BRAVES OR HAWKS TICKET FROM STEW
(THE DIAMOND PACKAGE)
FOR $500.00 YOU GET
- HAVE ALL OF YOUR POST 'GHOST WRITTEN" BY YOUR FAVORITE POWERFUL POSTER FOR A MONTH
- HAVE SOME ONE BANNED FOR 30MINS
- HAVE AN APPRECIATION THREAD MADE IN YOUR HONOR
- ACCESS TO THE REST OF THE NUDES THAT CHITOWN HASN'T POSTED YET
- AN AUTOGRAPH PICTURE OF PLAP. WE HAVE TWO TO CHOOSE FROM
OR
(THE PLATINUM PACKAGE)
FOR 100.00 YOU GET
- CB TO WRITE YOU A TITIAN GRAPH THAT CAN BE USED IN ANY HISTORY OR SCIENCE CLASS
- PICO WILL 'GOAT" ALL OF YOUR POST FOR A WEEK
- LUNCH AT A BUFFET WITH CHARLIE
- A PICTURE WITH MY WIFES ROTTWEILER FUR VEST
(THE GOLD PACKAGE)
FOR $50.00 YOU GET
- GET 1 GHOST WRITTEN JOKE FROM DRO TO USE ON YOUR ENEMY
- PM'S TO SHOW OFF FROM ANY MID-LEVEL IC CHICK (MS JONES, MS.SOUTHERN,TWINS MOM)
- AN AUTOGRAPHED PICTURE OF DU
- AN AQUA HOLLOWEEN MAKE TO SCARE THE SHYT OUTTA PEOPLE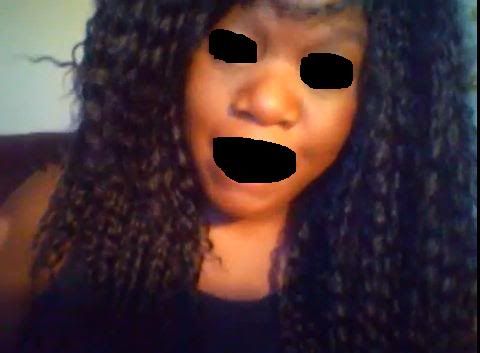 (THE SILVER PACKAGE)
FOR 20.00 YOU GET
- AN @ FROM YOUR FAVORITE POWERFUL POSTER
- A 'ALLHIPHOP" KEY CHAIN
- A CUSTOM RAP SONG MADE BY SHENCO OR LURK
(THE DOUBLE ELMERS GLUE PACKAGE)
FOR $4.17 YOU GET
- A NUDE PIC FROM AN IC HOE OF YOUR CHOICE.(AQUA, KATT, CALI, BLAZINI'S WIFE)
- A REFUND OF $4.00 FOR WASTING YOUR MONEY
SEVERAL POSTERS HAVE ALREADY PURCHASED THESE PACKAGES AND THEIR IC STOCK HAS FLOWN THROUGHTHE ROOF...GET YOURS WHILE THEY ARE STILL AVAILABLE
IF THIS SHYT FLOPS.. FUCK YALL! POWERFUL POSTERS FUCK UP!