Forums
74.7K

Musical Conversation

62.2K

Collective Argument

3.5K

IC Talent Area

39.4K

Entertainment

357

Archives
What's up everybody! Just a quick message. We will be relaunching AllHipHop.com with the goal of keeping the community front and center. I have worked with Jamal and select moderators, to make sure The Illl Community's needs are being addressed as we evolve. We are encouraging you to use the new platform.
We will NOT be closing the current community, but we will be porting user data over to the new system over time, so please get used to using the new community!
We will be working on it every single day until it's exactly what you want!
Please feel free to join now, test, as we are in beta:
https://www.allhiphop.com
2 Charged With Murder In Hadiya Pendleton's Death!
Eleven days after Hadiya Pendleton was shot in the back while in a Chicago park, two men have been charged with her death. The news comes on the heels of Hadiya's funeral, which took place on Saturday.
Michael Ward, 18, confessed to the police, and a 20-year-old man named Kenneth Williams, is also facing charges of first-degree murder, attempted murder and aggravated battery with a firearm.
Ward and Williams told police that they were en route to a strip club in Harvey when they were arrested Saturday night, just hours after Hadiya's funeral, said Police Superintendent Garry McCarthy in a news conference at Area Central police headquarters this evening.

Williams had been shot on July 12, he told police, but refused to sign a complaint against those police suspected in the attack. Williams and Ward then took it upon themselves to target the group Hadiya was with because they mistakenly believed they were members of the gang responsible for Williams' shooting.
Police picked up both men just hours after Hadiya's funeral. A break came after police canvassed the park where Hadiya was shot to track down witnesses.
Hadiya's father, Nathaniel Pendleton, told the Tribune that news of the charges are a good start.
With news of the charges, Hadiya's father Nathaniel Pendleton said this is the first time since the shooting that he's had a "legitimate" smile on his face.

"I'm ecstatic that they found the two guys," he told the Tribune during a brief telephone interview Monday night from a Washington, D.C. restaurant, where he was with his wife, Cleopatra Cowley-Pendleton, and other relatives. "(I'm) thanking God that these two guys are off the streets, so that this doesn't happen to another innocent person."
The family is in Washington D.C. to attend the President's State of the Union Address, where he will urge the House Republicans and Democrats to strengthen gun legislation.
We are elated that the family can finally find some peace in knowing the alleged shooters are off the street, but we continue to pray for Hadiya's family as they heal from this tragic death.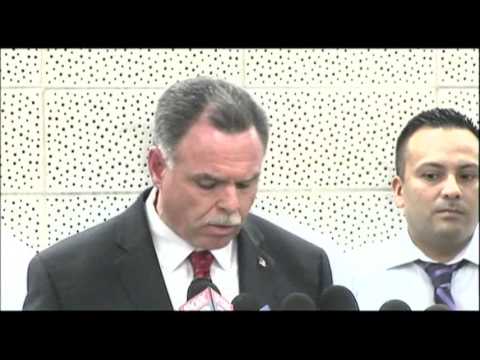 Read more:
http://globalgrind.com/news/2-charged-murder-hadiya-pendleton-death-chicago-shooting-photos#ixzz2KeTwCDtt
[img][/img]