Forums
74.6K

Musical Conversation

62.2K

Collective Argument

3.5K

IC Talent Area

39.4K

Entertainment

357

Archives
What's up everybody! Just a quick message. We will be relaunching AllHipHop.com with the goal of keeping the community front and center. I have worked with Jamal and select moderators, to make sure The Illl Community's needs are being addressed as we evolve. We are encouraging you to use the new platform.
We will NOT be closing the current community, but we will be porting user data over to the new system over time, so please get used to using the new community!
We will be working on it every single day until it's exactly what you want!
Please feel free to join now, test, as we are in beta:
https://www.allhiphop.com
All Eyez On Me (17th Year Anniversary)
All Eyez On Me came out 2-13-1996 17 years ago...

AEOM was the 1st Double Disc Album in Hip Hop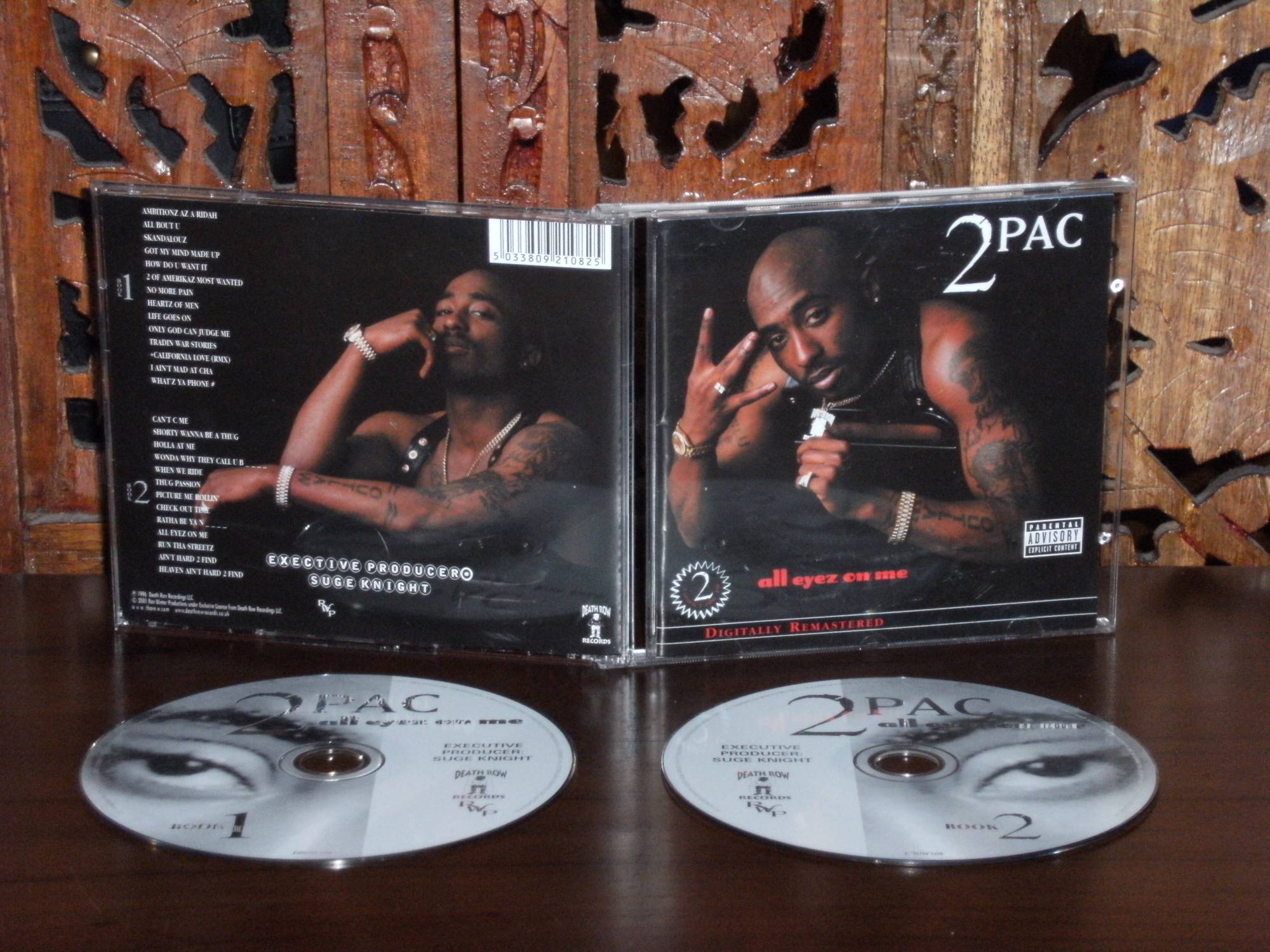 The album is frequently recognized as one of the crowning achievements of 1990s rap music. AMG stated that "despite some undeniable filler, it is easily the best production 2Pac's ever had on record".It was certified 5× Platinum after just 2 months in April 1996, it was later certified Diamond in 1998. The album featured the Billboard Hot 100 number one singles "How Do U Want It" and "California Love". It featured 5 singles in all, the most of any 2Pac album. Moreover, All Eyez on Me (which was the only Death Row release to be distributed through PolyGram by way of Island Records) made history as the first double-full-length hip-hop solo studio album released for mass consumption. It was issued on two compact discs and four LPs. Chartwise, All Eyez on Me was the second album from 2Pac to hit number-one on both the Billboard 200 and the Top R&B/Hip-Hop Albums charts. It sold 566,000 copies in the first week of its release, and was charted on the top 100 with the top one-week SoundScan sales since 1991. The album won the 1997 Soul Train R&B/Soul or Rap Album of the Year Award.[6][7] Shakur also won the Award for Favorite Rap/Hip-Hop Artist at the 24th Annual American Music Awards and is also commonly referred to as one of the greatest hip hop/rap albums of the 1990s.
All Eyez on Me was released after Suge Knight, CEO of Death Row Records, bailed 2Pac out of jail in exchange for signing to Death Row, fulfilling part of 2Pac's brand new contract. This double-album served as the first two albums of his three album contract.[citation needed]

The songs on All Eyez on Me are, in general, unapologetic celebrations of living the "Thug Lifestyle". Though there is the occasional reminiscence about past and present friends, it is a definite move away from the social and political consciousness of 2Pacalypse Now and Strictly 4 My N.I.G.G.A.Z.. The hit single "2 of Amerikaz Most Wanted" is a collaboration with Snoop Dogg.

The album features occasional guest spots from 2Pac's regulars, such as former-Thug Life members and the Outlawz, as well as Snoop Dogg, George Clinton, Rappin' 4-Tay, Method Man, Redman, and other guests. The song "Heartz of Men" samples a portion of Richard Pryor's comedy album "That Nigger's Crazy". Most of the album was produced by Johnny "J" and Daz Dillinger, with help from Dr. Dre on the songs "California Love", which he himself appeared in also as an album guest spot, and "Can't C Me", which was Clinton's appearance.

All Eyez On Me is 2Pac's second best selling album (behind only his Greatest Hits album). The album was certified 5x Platinum in the United States after just 2 months and was later certified 9x platinum.It was re-released in 2001 as enhanced CDs containing the "California Love" music video. Both discs contained the same data track. It was also re-released as a Dual-Disc in 2005.
Rolling Stone (May 13, 1999, p. 74) – Included in Rolling Stone's Essential Recordings of the 90's.

Spin (5/96, p. 106) – 10 (out of 10) – "As long as you don't expect philanthropy from him, you'll find honesty and some pleasurably twisted scenarios."

Entertainment Weekly (12/27/96-1/3/97, p. 146) – Ranked #3 on Entertainment Weekly's list of the Top 10 Albums And Singles Of 1996.

Q magazine (12/99, p. 90) – Included in Q magazine's 90 Best Albums Of The 1990s.

Musician (6/96, p. 90) – "...gangsta rappers pretty much share the values of their Republican detractors: the emphasis on making money, the righteousness of bearing arms, the wonderfulness of consumption, respect for hierarchy and loyalty to one's own as overriding principles..."

Rap Pages (5/96, p. 30) – 10 (out of 10) – "Backed by 'everything we push goes platinum' Death Row Records and a new crew of comrades...the lyrical Jesse James is back to expound on his lengthy dogmas within the infrastructure of his music....[T]his album conveys sudden gleams of brilliance and thick and chunky hits, radio-friendly or not."

NME (3/2/96, p. 47) – 9 (out of 10) – "All Eyez is his angry, end-of-tether, couldn't-give-a-shit meditation....an immense spewing of indignation and provocation, set to a brilliantly varied range of G-funk grooves....Tupac blasts out his non-PC opinions...with a competition-eliminating relentlessness."
This is my favorite Pac album and a Classic. Pac showed versatility with this album he touched on a lot of subjects like
(women,sex,politics,gangs,poverty,ect.) He finished this 2 Disc Album is just 2 weeks by recording more than 3 songs a day and it was tons of songs that didn't make the album
All Eyez On Me has sold more than 15 Million Copies WW.
My Top 5 songs Off All Eyez On Me
Ambitionz Az A Ridah
How Do You Want It
Run The Streetz
Heartz Of Men
Only God Can Judge Me
A GODDESS/ICON & THE GREATEST FEMALE ARTIST EVER: MARIAH CAREY
KOBE "BEAN" BRYANT
AMARI COOPER
Dress Like You Listen To Sinatra And Act Like You Listen To Pac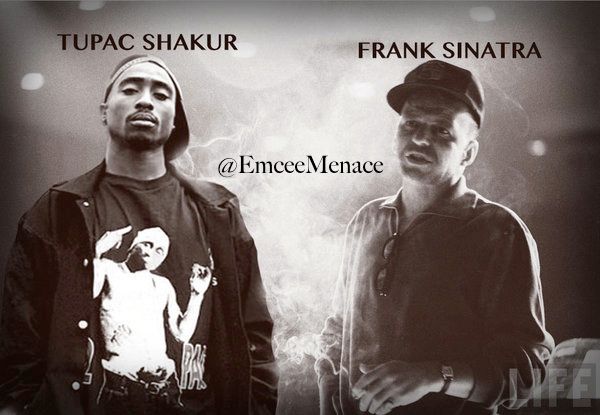 http://www.reverbnation.com/mcmenace
Emcee Menace-The Stranger (Prod.By A.Joy) [Billy Joel Sample]