New York rap veteran Timothy "Tim Dog" Blair reportedly passed away today (February 14) at the age of 46 from medical complications, according to reports.
Reports claim the "F*ck Compton" hitmaker lost a battle with diabetes on Valentine's Day.
Hip Hop mourns its first loss of 2013, with the death of BX veteran rapper Timothy "Tim Dog" Blair today from a seizure following a long bout with diabetes. He was 46 years old.
Tim Dog was present and active during a pivotal time in Hip Hop and unapolgetically made his mark. The Source would like to send our condolences to his family and friends. Rest In Peace. (The Source)
The rapper made a name for himself in the early 1990's with his infectious "F*ck Compton" diss record.
Veteran Bronx rapper Timothy Blair (a.k.a. Tim Dog) was found dead today at the age of 46. Tim Dog suffered from a seizure earlier today stemming from his long-time battle with diabetes. Tim Dog was best known in the early '90s when he was on the front lines of the East Coast/West Coast hip-hop battle. Blair released what is arguably his most famous song, the diss track "F*ck Compton," in 1991. R.I.P. Tim Dog. (Complex)
Along with sparking outbursts from West Coast icons like N.W.A. and DJ Quik, Dog released a couple albums in his prime.
Bronx rapper Tim Dog (born Tim Blair) fired fresh shots in the long-simmering hip-hop coastal war with his 1991 album Penicillin on Wax. His single "F--- Compton" triggered answers and comebacks in West and East Coast circles, and helped his album become an underground sensation, though not a major hit.
Tim Dog's alternately leering and fiery tone, confrontational diatribes, and cutting beats were even more vigorous on the follow-up, Do or Die, in 1993. (All Music)
Reports claim the rap veteran found himself in some legal trouble a couple years ago.
In 2011, Tim Dog pled guilty to grand larceny for swindling a woman out of $32,000 in an online dating scam, a scandal covered in a 2012 episode of Dateline NBC. He was sentenced to five years' probation. (Rolling Stone)
http://www.sohh.com/2013/02/breaking_nwas_worst_nightmare_fck_compto.html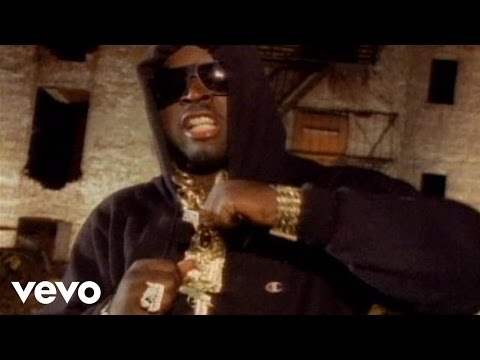 2012 Reason Thread Creator of The Year (Tied)
2013 Reason Thread Creator of The Year (Tied)
2014 Reason Thread Creator of The Year
Great spirits have always encountered violent opposition from mediocre minds.
-Albert Einstein