Forums
74.9K

Musical Conversation

62.3K

Collective Argument

3.5K

IC Talent Area

39.5K

Entertainment

357

Archives
What's up everybody! Just a quick message. We will be relaunching AllHipHop.com with the goal of keeping the community front and center. I have worked with Jamal and select moderators, to make sure The Illl Community's needs are being addressed as we evolve. We are encouraging you to use the new platform.
We will NOT be closing the current community, but we will be porting user data over to the new system over time, so please get used to using the new community!
We will be working on it every single day until it's exactly what you want!
Please feel free to join now, test, as we are in beta:
https://www.allhiphop.com
Bathe your kids you dirty motherfuckas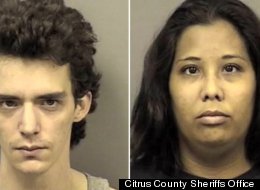 Two parents in Beverly Hills, Fla., have been charged with child abuse for allegedly raising their 9-year-old son in a filthy home and denying him sufficient food and medicine.
A school nurse found a cockroach in the child's ear in September and, on another occasion, other school officials saw roaches crawling out of his backpack, Citrus Daily reported.
Citrus County sheriff's deputies arrested Christina Forbes, 33, and Robert Forbes, 32, on Thursday.
Police said the child reeked of cat urine, and wore the same pull-ups to school on multiple occasions. They allege that the accused couple didn't allow him to get medication he needed, according to WLTX-TV.
The child's teachers told authorities they routinely gave him food and helped clean him, ABCActionNews.com reported.
The parents are each in jail on $5,000 bail and their son has been placed in alternative care, according to WTSP.com.
How the fuck you let your whole situation get so disgusting roaches are posting up in your kid earlobes
fuck you judge need to hit these niggas with an ajax bomb
http://www.huffingtonpost.com/2013/02/18/richard-forbes-christina-forbes-cockroach-in-ear_n_2711620.html?ir=Weird+News