Forums
74.4K

Musical Conversation

62K

Collective Argument

3.5K

IC Talent Area

39.1K

Entertainment

354

Archives
What's up everybody! Just a quick message. We will be relaunching AllHipHop.com with the goal of keeping the community front and center. I have worked with Jamal and select moderators, to make sure The Illl Community's needs are being addressed as we evolve. We are encouraging you to use the new platform.
We will NOT be closing the current community, but we will be porting user data over to the new system over time, so please get used to using the new community!
We will be working on it every single day until it's exactly what you want!
Please feel free to join now, test, as we are in beta:
https://www.allhiphop.com
ATL Security Guard tazes teenager who broke into his house at the mall.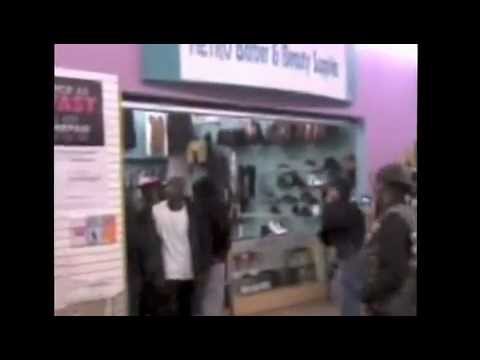 Backstory from reddit.
so this is the latest video that happened 3 days ago

I told you guys that Darien got accosted by a group of people.
you guys remember Darien in one of his videos talking about his house being broken into.. The GUY that Darien Tased in this video yesterday was the SAME GUY that broke into his house and stole his holster and other stuff that he was talking about in the video...
He came back to taunt darien and brought some friends to record it to make him look like a power trip mall cop. Atlanta Police Department arrested the guy on Burglary charges. When they checked the guy's apartment, they found a lot of stolen goods after he was evicted.