Forums
74.7K

Musical Conversation

62.2K

Collective Argument

3.5K

IC Talent Area

39.4K

Entertainment

357

Archives
What's up everybody! Just a quick message. We will be relaunching AllHipHop.com with the goal of keeping the community front and center. I have worked with Jamal and select moderators, to make sure The Illl Community's needs are being addressed as we evolve. We are encouraging you to use the new platform.
We will NOT be closing the current community, but we will be porting user data over to the new system over time, so please get used to using the new community!
We will be working on it every single day until it's exactly what you want!
Please feel free to join now, test, as we are in beta:
https://www.allhiphop.com
So I Said this Would be Discussed Today...Dwayne Wade.
Okay so yesterday I'm reading my FB and come across an article posted by a local radio station talking about an alleged letter sent to Gabrielle Union from Dwayne's jump off. As I read this letter I was like: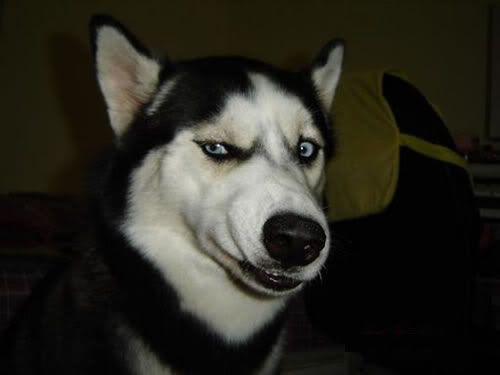 Let me post the letter first:
Seems like the Miami Heat as made its appearance on mediatakeout yesterday. So its only right i put Dwayne Wade on blast. First and foremost i'd like to thank ***** Wade, his cousin for booking my numerous of flights.

Ohh yea, hi Ms. Union. Good too see you stuck around and have a few more pieces of clothing inside of his house. The kitchen looks great by the way. I love the new counter tops. I would also like to thank Rich, the chef for his amazing breakfast. His cookies are the best.

And last but not least I'd like to thank Dwayne for always making me feel comfortable on your side of the bed. Hiding pictures in your drawer. You know the night stand next to your side of the bed, the one with the two drawers. Think the picture is the one with you and Sanaa Lathan in it.

Also Gabrielle you are a little to old to be making Valentines day Photo albums. Leave that to the young girls your man cheats on you with. Dont believe me, i took a picture of the picture.

FYI your man likes fat asses you might need to get you one. Last but not least. I will send you a picture of the bags your man left in the hotel room i f*cked him in. lol

More Proof:

American Airlines record locator: *********
Ticket type requested: electronic (e-ticket)
Airline ticket number(s): **********



Please note: At least one airline in this trip charges an additional fee for baggage.The fee is not included in your total trip cost.


American Airlines # *****


From:*******@yahoo.com
Subject: Travel Document -
http://cdn.mediatakeout.com/61332/on-blasssssst-dwyane-wade-s-jumpoff-send-mto-an-open-letter-to-d-wade-s-girlfriend-gabby-union-plus-she-sends-proof.html
WTF is going on with bitches these days? WHY would you do that and put yourself out publicly like that?
Secondly, wtf is going through Dwayne Wade's non-existent brain to have some groupie bitch up in his home IN the bed he shares with his woman?
Thoughts please, cause I'm really at a loss like is this bitch serious?
Yeah this is a mindless gossip thread, but I'm curious to hear how dudes are going to play this off.