Forums
74.6K

Musical Conversation

62.2K

Collective Argument

3.5K

IC Talent Area

39.4K

Entertainment

357

Archives
What's up everybody! Just a quick message. We will be relaunching AllHipHop.com with the goal of keeping the community front and center. I have worked with Jamal and select moderators, to make sure The Illl Community's needs are being addressed as we evolve. We are encouraging you to use the new platform.
We will NOT be closing the current community, but we will be porting user data over to the new system over time, so please get used to using the new community!
We will be working on it every single day until it's exactly what you want!
Please feel free to join now, test, as we are in beta:
https://www.allhiphop.com
BOOKER T (ALL HAIL KING BOOKER!!!! 2013 HOF)
That's right YOU SUCKA!!!!
Congrats to These Great Wrestlers and Much respect to BOBO BRAZIL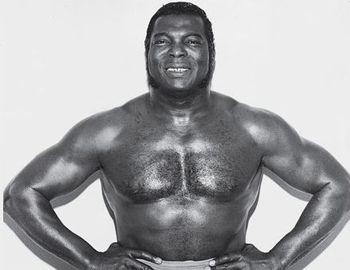 r.i.p. (a waterproof bio is coming on you for paving the way and a thread on the history of black wrestlers) for entering WWE HALL OF FAME and did it their way and should of been in the HOF before KO KO B WARE..........
BOOKER T is a MADE MAN
Booker T Inducte To The WWE Hall of Fame Class 2013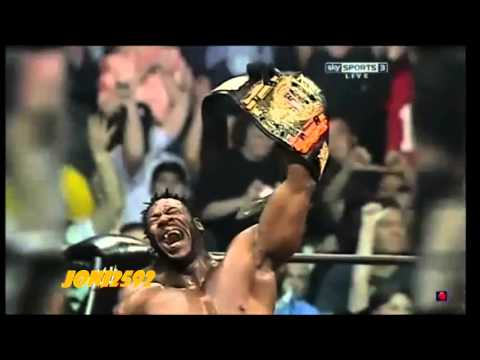 Booker Tio Huffman, Jr. (born March 1, 1965), better known by his ring name Booker T, is an American semi-retired professional wrestler and commentator currently signed with WWE, serving as the General Manager of SmackDown.

Booker T is best known for his time in World Championship Wrestling (WCW), the World Wrestling Federation (WWF)/WWE, and Total Nonstop Action Wrestling (TNA), holding 35 major titles between those organizations. He is the most decorated wrestler in WCW history, having held 21 titles in the organization, including a record six WCW World Television Championships, and a record ten WCW World Tag Team Championships as one half of Harlem Heat with his brother, Lash "Stevie Ray" Huffman (he claimed an eleventh reign in the WWF with Test).

Booker is a six-time world champion, having won four WCW World Heavyweight Championships in WCW, and one WCW Championship and one World Heavyweight Championship in the WWF/WWE; he has the distinction of competing as WCW Champion on the sole occasion where a match for that title headlined a WWF pay-per-view event, at SummerSlam 2001. Although never WWE- or TNA World Heavyweight Champion, Booker headlined multiple pay-per-views in contention for each title. Aside from world titles, he was the winner of the WWE King of the Ring tournament in 2006, the sixteenth WWE Triple Crown Champion and the tenth WWE Grand Slam Champion. Also the eighth WCW Triple Crown Champion, Booker is the most recent of four men in history to achieve both the WWE and WCW Triple Crown Championships.

Booker will be inducted into the WWE Hall of Fame on April 6, 2013.
Booker T vs Jeff Jarrett (WCW Bash at the Beach 2000)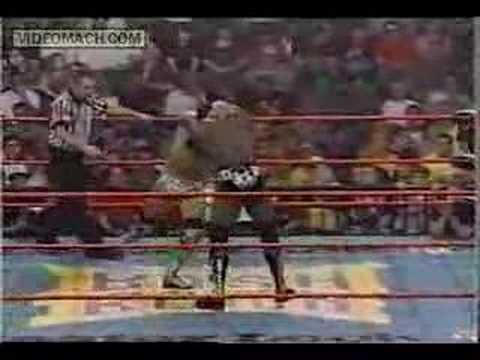 http://www.youtube.com/watch?feature=endscreen&v=4LOuj4om-ac&NR=1
Booker was born the youngest of eight children, in Houston's South Park neighborhood. By the time Booker was fourteen, both of his parents had died, and his brother Lash "Stevie Ray" Huffman stepped in to raise him and his siblings. In high school, Booker Huffman was a drum major. He also played touch football and basketball

Booker Huffman, a single father working at a storage company in Houston, Texas, was looking to make a better life for himself and his son. His brother Lash suggested that he and Booker check out a new wrestling school being opened, run by Ivan Putski, in conjunction with his Western Wrestling Alliance organization. His boss from the storage company loaned him the $3,000 to pay for the wrestling lessons. Booker trained under Scott Casey, who helped to turn Booker's background in Gangster and dance into "sports entertainment", teaching the newcomer ring psychology and ring generalship.

Eight weeks later, Booker debuted as "G.I. Bro" on Putski's Western Wrestling Alliance Live! program. The character was a tie-in to the raging Gulf War and the WWF's Sgt. Slaughter angle. Even though the WWA met its demise some time later, Booker continued to wrestle on the Texas indy circuit, often with his brother Stevie Ray. They were spotted by Skandor Akbar who hired them to work for the Global Wrestling Federation (GWF), where he and Eddie Gilbert were involved. Gilbert teamed Stevie Ray and Booker T together as the Ebony Experience, and they won the GWF Tag Team Championship on July 31, 1992. During their time with GWF, they held the tag title a total of three times. Subsequently, Booker T and Stevie Ray left the GWF to work for World Championship Wrestling.
Your best rapper saying 'YES, MASSA', when they beat 'em - HELL RAZAH