Forums
74.7K

Musical Conversation

62.2K

Collective Argument

3.5K

IC Talent Area

39.4K

Entertainment

357

Archives
What's up everybody! Just a quick message. We will be relaunching AllHipHop.com with the goal of keeping the community front and center. I have worked with Jamal and select moderators, to make sure The Illl Community's needs are being addressed as we evolve. We are encouraging you to use the new platform.
We will NOT be closing the current community, but we will be porting user data over to the new system over time, so please get used to using the new community!
We will be working on it every single day until it's exactly what you want!
Please feel free to join now, test, as we are in beta:
https://www.allhiphop.com
Kate Upton fights back about her curvy figure....curvy?...lol
http://living.msn.com/style-beauty/simply-chic-blog-post/?post=4a6dfb6f-c45e-4662-b621-37a2e52dc657
Sports Illustrated Swimsuit beauty Kate Upton is gracing the latest issue of Vogue as the glam new cover girl, and although she looks absolutely stunning, the shot doesn't come without just a little bit of controversy from critics (of course.)
Upton, who has always had to defend her slightly curvy figure, has been criticized in the past for being a little too curvy, and she brings it up again in the issue of Vogue, in which she shares that she can't help that she's not a stick thin size, and that she embraces her curves (you go girl!).
"I can't change my bra size. They're natural! I can work out and I can stay healthy and motivated, but I can't change some things. I really just live my life," she tells the magazine. "I love my body. It's what God gave me! I feel confident with myself, and if that inspires other women to feel confident with their bodies, great."
You've got to love a girl who looks like that (umm, gorgeous) and also sticks up for herself. And as for the critics, we hope she continues to shoot them down, again and again. America's favorite bombshell? We agree.
you have the dude who is naturally thorough -Alpha
you have the dude that wants to be thorough so he pretend to be Alpha -Beta
then you have the nigga who wants to hang with the first two to be seen and grab any dropped crumbs.- Omega
I am still struggling between blocks to get from the have nots to the have yachts and I won't be stopped.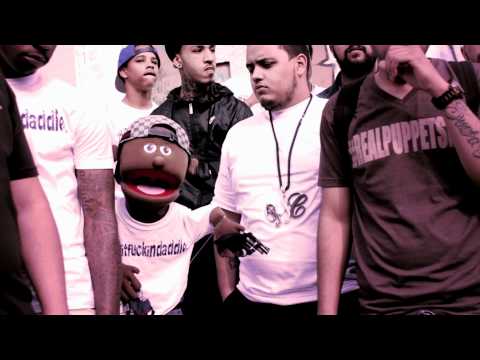 http://www.youtube.com/watch?feature=player_embedded&v=HhTZZdVbjio