Forums
74.4K

Musical Conversation

62K

Collective Argument

3.5K

IC Talent Area

39.1K

Entertainment

354

Archives
What's up everybody! Just a quick message. We will be relaunching AllHipHop.com with the goal of keeping the community front and center. I have worked with Jamal and select moderators, to make sure The Illl Community's needs are being addressed as we evolve. We are encouraging you to use the new platform.
We will NOT be closing the current community, but we will be porting user data over to the new system over time, so please get used to using the new community!
We will be working on it every single day until it's exactly what you want!
Please feel free to join now, test, as we are in beta:
https://www.allhiphop.com
Timbaland's wife files for divorce - taking him to the cleaners (w/ pic)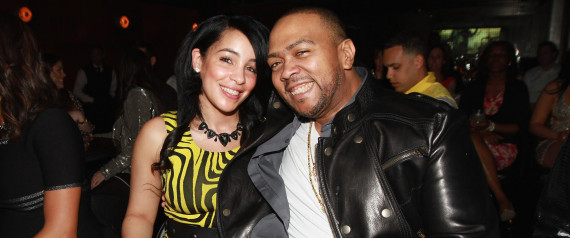 After five years of wedding bliss, Timbaland and his wife Monique Mosley are reportedly calling it quits.

According to legal documents obtained by TMZ, Mosley filed for divorce against the 41-year-old producer (born Timothy Mosley) has requested him to pay for a long running list of expenses including life insurance, permanent alimony, private schooling, summer camp, vacations, and legal fees among other things.

Mosley also wants the multi-platinum hitmaker to not only pay child support for their 5-year-old daughter, Reign, but also to her 10-year-old child from a previous relationship due to Timbaland "publicly and privately" claiming the child as his own.

Prior to the former couple's recent annulment, Timbo professed his love for Mosley and compared her to late R&B singer, Aaliyah during an 2011 episode of E! network's "True Hollywood Story."

"When I first saw her, I said, 'That's the girl I'm gonna marry', because she reminded me of Aaliyah," he recalled. "I thought I saw a ghost. I said, 'Oh my goodness, do you see what I'm seeing? I ain't crazy!'"
Timbo's gonna be making beats from now till the day he dies. Whether he likes it or not.