Forums
74.7K

Musical Conversation

62.2K

Collective Argument

3.5K

IC Talent Area

39.4K

Entertainment

357

Archives
What's up everybody! Just a quick message. We will be relaunching AllHipHop.com with the goal of keeping the community front and center. I have worked with Jamal and select moderators, to make sure The Illl Community's needs are being addressed as we evolve. We are encouraging you to use the new platform.
We will NOT be closing the current community, but we will be porting user data over to the new system over time, so please get used to using the new community!
We will be working on it every single day until it's exactly what you want!
Please feel free to join now, test, as we are in beta:
https://www.allhiphop.com
THIS is how you stunt online. Mexican Drug Lord is on Instagram!?! WTF. (w/pics)
All I can say is this. Take note phonie wannabe ballers and fake and real rappers. This is how the real drug lords do it.
15
21
His most common alias is El Chino Ántrax, but the drug lord is also known on Instagram as jamesbond5_7.
http://instagram.com/jamesbond5_7
He has uploaded pictures of his ostentatious lifestyle, which included trips to Europe, Las Vegas Japan, and parts of Africa and the Middle East. In one of his pictures, the drug lord appears alongside Paris Hilton.
7
4
22
17
16
He also uploaded pictures of his sport cars, yachts, weapons, jewelry, money, and extravagant parties. On social media, he raffled cars and other gifts to his followers.
945342_548381241888236_1660724183_n
14
19
12
He has several ballads about him, some which describe him as an "elegant and fit man" who enjoys his sport cars, yachts, and drinking champagne. He is a part of the younger generation of Mexican drug traffickers that enjoy displaying their luxurious lifestyle online.
32
35
11
10
9
3
2
13
1
One of Mexico's most-wanted drug lords, El Chino Ántrax began to work for the Sinaloa Cartel as a bodyguard of Vicente Zambada Niebla until 2008. He went on to form Los Ántrax, an armed squadron of the cartel responsible for a number of homicides and for providing armed security services to "El Mayo" Zambada. He founded Los Ántrax with another drug lord known as Sargento Phoenix Ántrax.
18
6
5
36
On 3 January 2014, A 33 year-old Mexican citizen was arrested by the Dutch police as he arrived from Latin America to the Amsterdam Airport on 31 December 2013. An anonymous U.S. federal agent and Mexican local media outlets stated that the man was in fact El Chino Ántrax. The arrest was officially confirmed later that day by the U.S. government. The Dutch authorities confirmed that the drug lord was arrested at the request of the U.S. government. The following day, the U.S. District Court for the Southern District of California solicited an extradition request to bring the drug lord to trial in the U.S.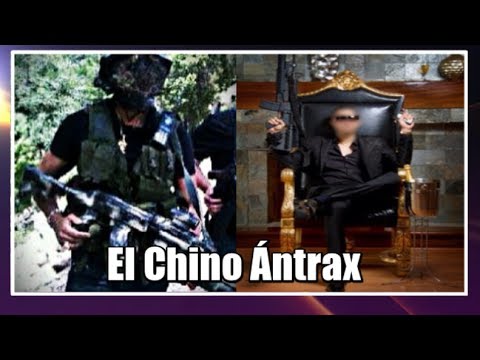 Although word is on the internets is that it is not him in custody and his instagram account has some pics posted AFTER the date that he is said to have been captured.
33
20


If it is him I have to wonder if all of that instagram posting shit help to get him caught.