Forums
74.9K

Musical Conversation

62.3K

Collective Argument

3.5K

IC Talent Area

39.5K

Entertainment

357

Archives
What's up everybody! Just a quick message. We will be relaunching AllHipHop.com with the goal of keeping the community front and center. I have worked with Jamal and select moderators, to make sure The Illl Community's needs are being addressed as we evolve. We are encouraging you to use the new platform.
We will NOT be closing the current community, but we will be porting user data over to the new system over time, so please get used to using the new community!
We will be working on it every single day until it's exactly what you want!
Please feel free to join now, test, as we are in beta:
https://www.allhiphop.com
Chicago Rapper Lil Marc Killed Days After Releasing Music Video Dissing OTF 'No Competition'
The Chicago streets have turned into a war zone. Many rappers with gang ties have been caught up in the violence.

On Friday, March 28, 20-year old rapper Lil Marc of the Young Money 051 crew was killed after being shot in the head while standing at a bus stop in Washington Park.

A witness saw someone with an extended clip shoot Marc, real name Marc Campbell. The witness ran for cover and couldn't identify the shooter, but did see him drive away in a silver minivan with Florida license plates.

Marc's death comes just days after he released a music video entitled "No Competition," where he disses Lil Durk's OTF (Only The Family) crew.

He begins the song by dissing dead OTF members.

"Baldy pack, Moski pack, Tayski pack, Lil Rob pack, woke up, ate a bowl of Trix, I was blowing on D Thang, riding down to Steve Drive/Think I'm finna Odee/Took a trip to L'A while Kita, man, she throat me. Mask up n*gga guns go click clack/f*ck P street I ain't with that chit chat/BDK I'm with that, hollow tips yeah they'll knock off the fitted cap."

He later references deceased OTF affiliate J Money.

"Mask up, young n*ggas on dummy, catch you in broad day leave em like J Money."

Marc leaves behind a pregnant girlfriend.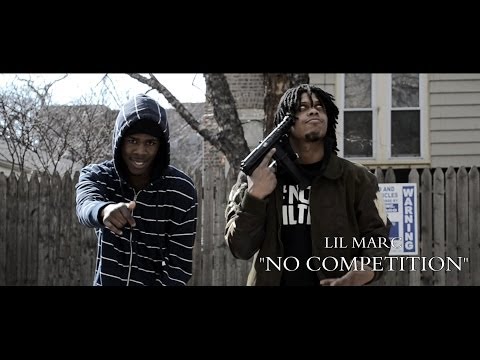 "Every generation has its own evil. But our evil is a different kind of evil — our systems are evil." - Rev. Nicholas Richards