Felt it needed its own thread.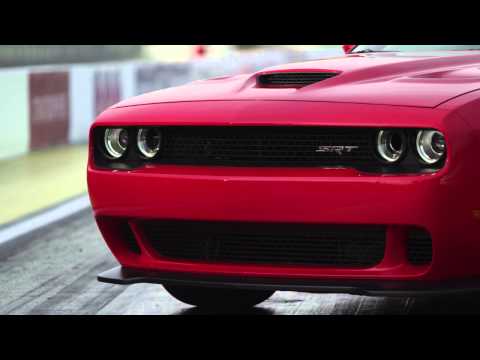 The new, force-induced V8 isn't just the most powerful ever fitted to the Challenger, it's the most powerful eight-cylinder Chrysler Group has ever built. Power figures aren't finalized, so expect to see "over 600 hp" bandied about quite a lot. That fury will be channeled through either a six-speed manual or eight-speed automatic. Yes, over 600 ponies through an eight-speed auto. So far, the only vehicle we know of that delivers more output through that many gears is the as-yet untested Chevrolet Corvette Z06. Sadly, we don't have performance metrics just yet, although if this thing can't crack four seconds to 60 miles per hour, we'll be pretty surprised.
autoblog.com/2014/05/20/2015-dodge-challenger-srt-hellcat-official/
CAN'T WAIT!