Forums
74.7K

Musical Conversation

62.2K

Collective Argument

3.5K

IC Talent Area

39.4K

Entertainment

357

Archives
What's up everybody! Just a quick message. We will be relaunching AllHipHop.com with the goal of keeping the community front and center. I have worked with Jamal and select moderators, to make sure The Illl Community's needs are being addressed as we evolve. We are encouraging you to use the new platform.
We will NOT be closing the current community, but we will be porting user data over to the new system over time, so please get used to using the new community!
We will be working on it every single day until it's exactly what you want!
Please feel free to join now, test, as we are in beta:
https://www.allhiphop.com
Professionalism and sore winners.
why is it ok to be a sore winner?

Slowly but surely are we witnessing the lack of professionalism?

while i fully understand sore losers. but to be a sore winner? WTF.

ok hear me out first. this is not limited to MMA and boxing...just using them as an example.

we look at people saying alot of controversial things during the build up to a fight. its to sell the fight. even if it gets personal usually most people will keep a level of professionalism after the fight and say sorry or at least act like they respect the sport and opponent.

Lets use a few examples. A.Silva and mayweather and then rousey and wiedman.

rousey seems to be ok being a prick before and after a fight regardless. her latest fight she seems to almost laugh at her opponent as her rival is humbled.

we look at weidman.....right after he KO'd silva the first thing that comes to mind is "fukkin prick". that what he says after HE wins. he then goes on to say...how silva disrespected the sport, plays in thr ring...yadda yadda.

we look at mayweather, who sells fights and very professional after the fight and says shit to promote the next fight but always respects his opponent when he doesnt have to anymore. but he respects his craft.

A. Silva, i have my own theories but i always saw him be professional towards his opponents also.

I dont even want to start on adrien broner...sore winner, sore loser, sore strip club attendee and lacks professionalism and work ethic and everything else.


just my take but

lets talk about it....football, futbol, bball...whatever.
you have the dude who is naturally thorough -Alpha
you have the dude that wants to be thorough so he pretend to be Alpha -Beta
then you have the nigga who wants to hang with the first two to be seen and grab any dropped crumbs.- Omega
I am still struggling between blocks to get from the have nots to the have yachts and I won't be stopped.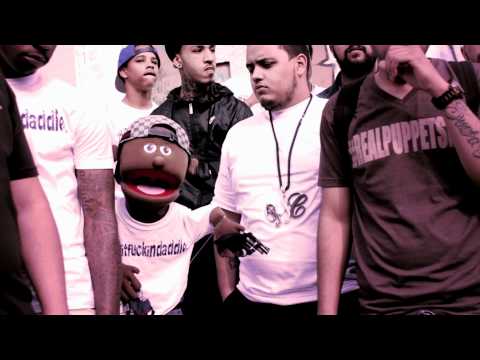 http://www.youtube.com/watch?feature=player_embedded&v=HhTZZdVbjio