Forums
74.6K

Musical Conversation

62.2K

Collective Argument

3.5K

IC Talent Area

39.4K

Entertainment

357

Archives
What's up everybody! Just a quick message. We will be relaunching AllHipHop.com with the goal of keeping the community front and center. I have worked with Jamal and select moderators, to make sure The Illl Community's needs are being addressed as we evolve. We are encouraging you to use the new platform.
We will NOT be closing the current community, but we will be porting user data over to the new system over time, so please get used to using the new community!
We will be working on it every single day until it's exactly what you want!
Please feel free to join now, test, as we are in beta:
https://www.allhiphop.com
The Official AMC's Better Call Saul Discussion (2017)
'Better Call Saul' Season 2 Premiere Date & Spoilers: Show to Dig Deeper into Jim and Mike's Relationship? Creators Reveal More Surprises
Staff Reporter

Christopher Polk/Getty Images for Critics' Choice Television Awards
"Better Call Saul" made a promising debut, and as it returns for Season 2 next year, the show will be focusing on the relationship between Jimmy McGill (Bob Odenkirk) and Mike Ehrmantraut (Jonathan Banks).

According to International Business Times, show creators Vince Gilligan and Peter Gould revealed that they are planning some huge surprises for the viewers. They also hinted that viewers might finally see Jimmy turn from being a lawyer to Saul Goodman, the criminal.

However, Gould expressed his thoughts about Jim transforming into Saul. He said that like the viewers, they have also loved Jim and he said that it could be sad that they need to turn him into being Saul Goodman. Gould added that there will be a lot of tension in the show as the viewers discover how a decent lawyer becomes a drug lawyer.

Meanwhile, Jonathan Banks gave little hints about his character in Season 2. He said that viewers are going to learn more about Mike in the new season.
It was earlier reported that both actors are currently nominated for an Emmy. Bob Odenkirk is nominated for Outstanding Lead Actor while Banks was nominated for Outstanding Support Actor. The show also garnered some Emmy nominations as show writer Gordon Smith was nominated for Outstanding Writing for a Drama Series for the episode "Five-O."
According to Vine Report, "Better Call Saul" serves as a prequel to the "Breaking Bad" story. With that, it was reported that fans would want to see some "Breaking Bad" characters like Walter White (Bryan Cranston) and Jesse Pinkman (Aaron Paul). However, it was confirmed that the actors will not be appearing in the said show, at least not yet. It was earlier reported that other "Breaking Bad" characters will appear, but the producers have not confirmed who those characters will be.
"Better Call Saul" Season 2 is scheduled to premiere on AMC in February 2016.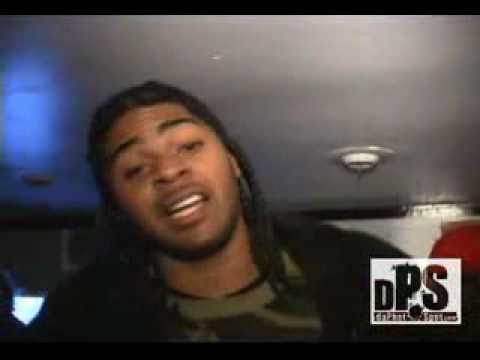 New AHH Battle Rap Forum
http://community.allhiphop.com/categories/the-battle-rap-zone
Karma es verdad.