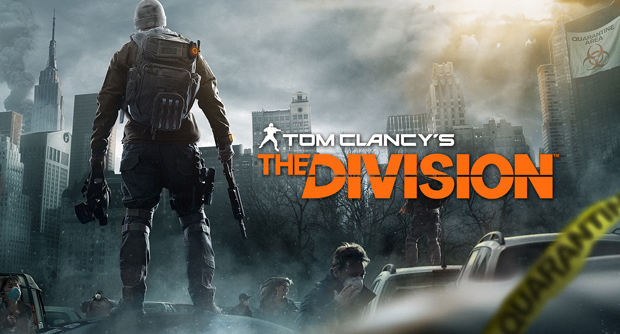 Developer: Ubisoft Massive
Publisher: Ubisoft
Platforms: Microsoft Windows | PlayStation 4 | Xbox One
Release Date: March 8th, 2016
BETA INFORMATION
When is the Beta?
Xbox One players will have 24 hour early access to The Division Closed Beta, starting on January 28th. The beta will start on January 29th for PS4 and PC players.
How can I get a beta code?
There are a limited number of guaranteed access codes for the beta. In order to receive one, you must pre-order Tom Clancy's The Division for Xbox One, PlayStation®4 system, or PC from a participating retailer. Find a participating retailer by visiting thedivisiongame.com/buy. You can also choose to register for the waiting list, but this does not guarantee beta access.
GAME INFORMATION
Tom Clancy's The Division is an upcoming open world third-person shooter role-playing video game with survival elements developed by Ubisoft Massive with co-developers Ubisoft Annecy, Ubisoft Reflections, and Red Storm Entertainment for Microsoft Windows, PlayStation 4 and Xbox One. It was announced during Ubisoft's E3 2013 press conference, together with a seven-minute gameplay demo and is set to release on March 8th, 2016.
The Division takes place in mid-crisis New York, an open world with destructive environments that is free for players to explore. The player's mission is to restore order by investigating the source of a virus. Players have to team up with other Division agents as they progress. The game's core mechanics are similar to other third-person-shooters, in which player character can carry three weapons, and explosives like sticky bombs and smart mines to fight against enemies. Players may take cover behind objects during firefights to avoid taking damage from enemies, and to give them a tactical advantage when attacking. As the game is set in a third-person perspective, the character model is visible.
As players progress, they earn experience points. They can use these points to customize their character, backpack, level up weapons and gear, and learn new talents and skills. Players have to complete missions to learn active talents such as the ability to throw healing grenades, deploy automated gun turret or use radar pulse, which can tag enemies. The game features a dynamic, time based weather system which may bring benefits or disadvantages to players. For instance, storms can hinder player's visibility and make aiming difficult. The game also features a day-night cycle which will change the behaviors of enemies in the game.
The game's world is filled with "Dark Zones", where a lot of high-end weapons are left behind when the military retreats in the game. It is separated from the main campaign and has its own progression system. Players discover valuable items inside a Dark Zone. However, these items, known as "infected loot", can be taken by other players in the zone, and will not be permanently attached to the player's character unless they are extracted from the zone through a helicopter. Players can be accompanied by several co-operative partners and other neutral, player-controlled agents. These people, however, can turn against the player at any moment, going rogue. Dark Zone is the player-versus-player competitive multiplayer mode featured in The Division. Players' level and ranking may drop if they die too often in the zone.
I don't have dreams I have goals. Dreams are what you have when you are sleep. Goals are what you strive to reach when you are awake!