Samsung unveiled three new handsets for its Galaxy A lineup.
They include a small 4.7-inch (A3), the standard size of 5.2-inches (A5) and a larger design of 5.7-inches (A7).
These phones are both water and dust resistant,.
They also come in four colors including Black Sky, Gold Sand, Blue Mist and Peach Cloud.
The two larger models have 16-megapixel cameras, while the Galaxy A3 has a 13-mega pixel rear camera and an 8-megapixel front facing camera.
They're equip with a larger memory and expandable storage with microSD support up to 256GB.
All of the smartphones are equipped with reversible USB Type-C port for easy connectivity including hassle-free charging.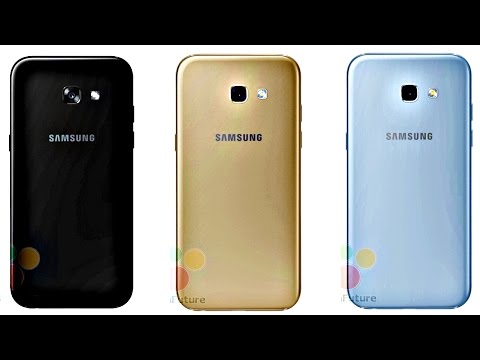 ¡No contaban con mi astucia!
I see a lot of people saying they'd "give" family members money.

Thats not what you want to do.

You want to set up a trust fund so they get a monthly payment. You can set up a trust fund so your mother gets, say, $10,000 a month for the rest of her life. According to my math, $10,000 per month for 20 years is $2.4 million. That's better than giving her $2.4 million up front because she can blow it all in a matter of days and then she'll want more and you'd feel obligated to give it to her.

So if you win, don't "give" anybody anything. Set up a trust fund.

Now that I think about it, I could set up a trust fund for my brother. I'd give him $10,000 a month. He's about 45 now so $10,000 per month for 40 years is only $4.8 million. That makes more sense than giving him the money in one lump sum.