Forums
74.7K

Musical Conversation

62.2K

Collective Argument

3.5K

IC Talent Area

39.4K

Entertainment

357

Archives
What's up everybody! Just a quick message. We will be relaunching AllHipHop.com with the goal of keeping the community front and center. I have worked with Jamal and select moderators, to make sure The Illl Community's needs are being addressed as we evolve. We are encouraging you to use the new platform.
We will NOT be closing the current community, but we will be porting user data over to the new system over time, so please get used to using the new community!
We will be working on it every single day until it's exactly what you want!
Please feel free to join now, test, as we are in beta:
https://www.allhiphop.com
Dirty Projectors - Dirty Projectors
Dirty Projectors - "Cool Your Heart" [ft. D∆WN]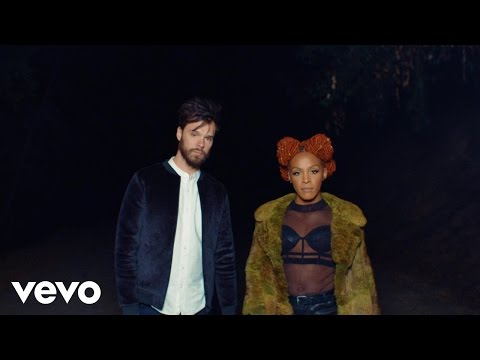 Halfway through the latest Dirty Projectors single, "Cool Your Heart," Dave Longstreth conjures up a ghost. A wordless, syncopated coo cuts through the track's wonky instrumentation, and for just a second, you wonder to yourself: Is that Amber Coffman? The answer is no: It's actually Dawn Richard (aka D∆WN), but it sure as hell does sound like Amber. The way Richard's vocals are layered essentially mimics Coffman's melisma in "Stillness Is the Move," and as is increasingly common in Dirty Projectors songs, time, love, and memory have been completely screwed with again.
Up until now, in releases from the forthcoming Dirty Projectors, it seemed like Longstreth was dealing with heartbreak with a sledgehammer. Here, his writing (in collaboration with Solange) is so much more forgiving, introspective, and touched with pleasant magical realism. Longstreth recently told Pitchfork that a song wasn't supposed to be "a newspaper," but even for the casual listener, it was hard not to take his lyrics as gossip columns turned into freaky pop music (especially when he described listening to Kanye on the Taconic, shortly after splitting with Coffman). Instead, the ideal song is supposed to be a "cubist fantasia," and with Richard's help, it seems like he's getting there. The breezy, slightly cybertronic duet between Longstreth and Richard bears a sunny similarity to Major Lazer. The beat is vaguely tropical, bright, and so much more buoyant and lighter than previous Dirty Projectors releases ("Keep Your Name," "Little Bubble," "Up in Hudson"), but still within Longstreth's experimental wheelhouse. And this time, when Longstreth asks what "loneliness" feels like, his mind drifts into fantasy instead of reality—towards the sweet solitude of sailing around an island, just a little lost.
http://pitchfork.com/reviews/tracks/18748-dirty-projectors-cool-your-heart-ft-dwn/