Actress returns with fifth album, AZD
The LP is "a chrome reflected journey into a parallel world."
Actress will release his next album on Ninja Tune next month.
AZD is the enigmatic UK artist's fifth album, and the first to be released since 2014's Ghettoville, and is described as "a chrome reflected journey into a parallel world."
According to a press release, AZD (pronounced "Azid") is a "new music system" across 12 tracks, which will also be presented with the album's debut live show at London's Convergence festival on March 24.
According to the producer, the show "will be a test frame for linking circuits using various forms of language" such as MIDI and Tikal graffiti code "to create one intelligent musical instrument called AZD".
"If successful it will produce the first translucent, non-soluble communication sound pill synergised through impressionistic interpretations of technological equipment. This is the music vitamin of the Metropolis."
AZD is released on April 22 on LP, CD and digital formats. Stream album track 'X22RME' below.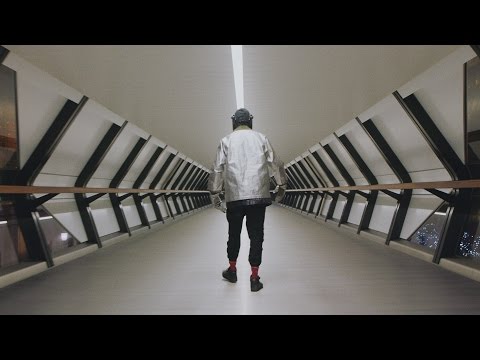 Tracklist:
1. NIMBUS
2. UNTITLED 7
3. FANTASYNTH
4. BLUE WINDOW
5. CYN
6. X22RME
7. RUNNER
8. FALLING RIZLAS
9. DANCING IN THE SMOKE
10. FAURE IN CHROME
11. THERE'S AN ANGEL IN THE SHOWER
12. VISA
http://www.factmag.com/2017/03/14/actress-azd-album-ninja-tune/