Forums
74.7K

Musical Conversation

62.2K

Collective Argument

3.5K

IC Talent Area

39.4K

Entertainment

357

Archives
What's up everybody! Just a quick message. We will be relaunching AllHipHop.com with the goal of keeping the community front and center. I have worked with Jamal and select moderators, to make sure The Illl Community's needs are being addressed as we evolve. We are encouraging you to use the new platform.
We will NOT be closing the current community, but we will be porting user data over to the new system over time, so please get used to using the new community!
We will be working on it every single day until it's exactly what you want!
Please feel free to join now, test, as we are in beta:
https://www.allhiphop.com
'Jazz Is The Mother Of Hip-Hop': How Sampling Connects Genres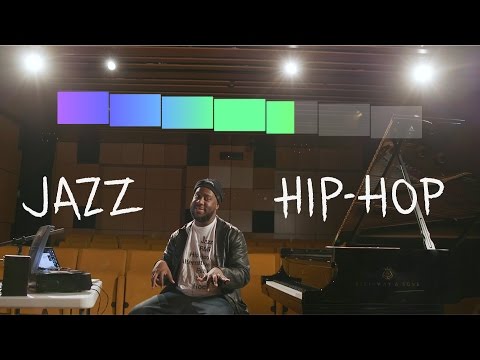 Why do hip-hop producers gravitate toward jazz samples? For a mood, for sonic timbre, for a unique rhythmic component. Swing is a precursor to the boom-bap. "If you're a hip-hop producer that wants a lot of melodic stuff happening," pianist Robert Glasper says, "you're probably going to go to jazz first."
Glasper has lived in an area of overlap between jazz and hip-hop for more than two decades — and you can hear it in his piano playing, which often drifts into cyclical rhythms akin to a beat-maker's loops. It's all one and the same to Glasper: recasting the music of Miles Davis for an R&B audience or rocking live shows with Q-Tip; playing acoustic jazz with his trio or streamlined soul with his Grammy-winning Robert Glasper Experiment.
In this short doc, Glasper identifies three jazz samples, from tracks by Ahmad Jamal and Herbie Hancock, that have served as source material for famed hip-hop producers J Dilla and Pete Rock.
http://www.npr.org/event/music/524393926/jazz-is-the-mother-of-hip-hop-how-sampling-connects-genres