Should wrestlers make tips?
This is taking place in a FB group.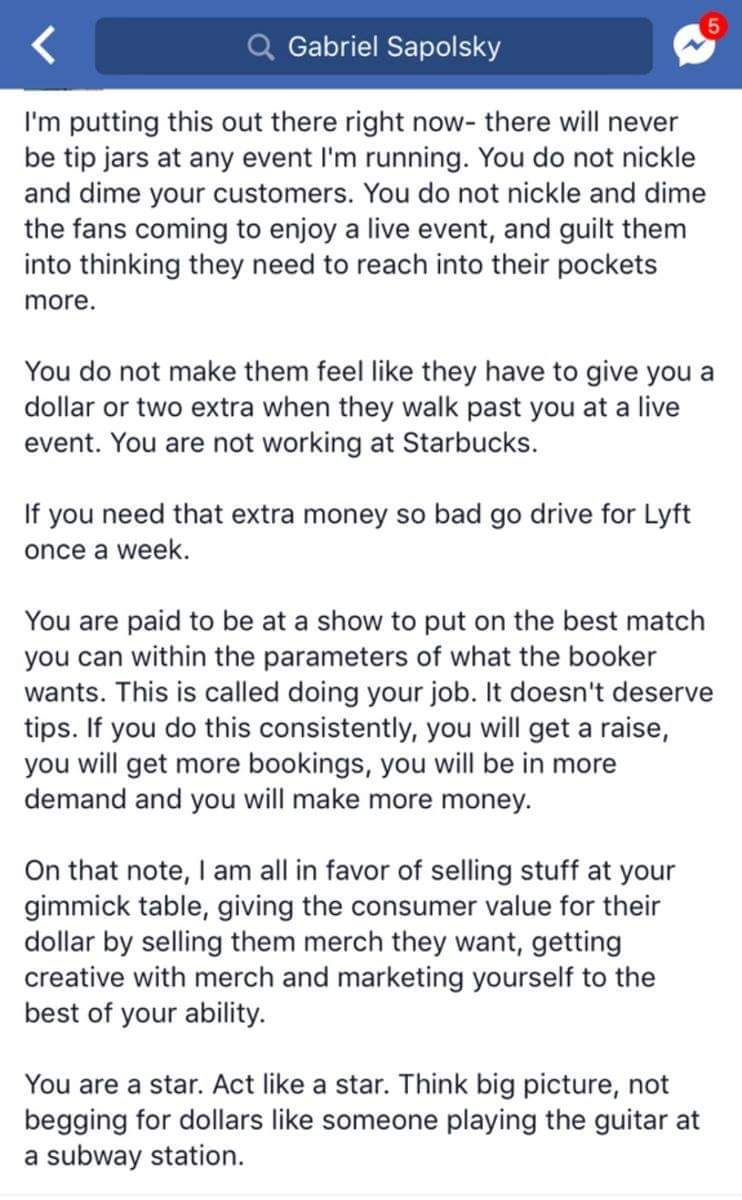 I figured its an interesting enough subject to bring up here...
@SoulTrain4
*FMOT*
For blogs on hip-hop & entertainment:
http://www.shobizcentral.wordpress.com
For blogs on politics and other things:
http://www.jonoaries.blogspot.com
All blog written by me. If you like what I post on here you should dig the blogs too. I also accept suggestions on blog topics, so feel free to suggest things and also if you are a reader tell others, spread the word. I'll try not to be so lazy and actualy get some writing done.