Forums
74.9K

Musical Conversation

62.3K

Collective Argument

3.5K

IC Talent Area

39.5K

Entertainment

357

Archives
What's up everybody! Just a quick message. We will be relaunching AllHipHop.com with the goal of keeping the community front and center. I have worked with Jamal and select moderators, to make sure The Illl Community's needs are being addressed as we evolve. We are encouraging you to use the new platform.
We will NOT be closing the current community, but we will be porting user data over to the new system over time, so please get used to using the new community!
We will be working on it every single day until it's exactly what you want!
Please feel free to join now, test, as we are in beta:
https://www.allhiphop.com
CAW CAW! "The Official 2017 New Orleans Pelicans Thread"
Shout Out to them
Caw Caw Boyz!
@jee504
@Crude_
@HafBayked
@AP21
@Shizlansky
@caddo man
hopefully I'm not missing nobody!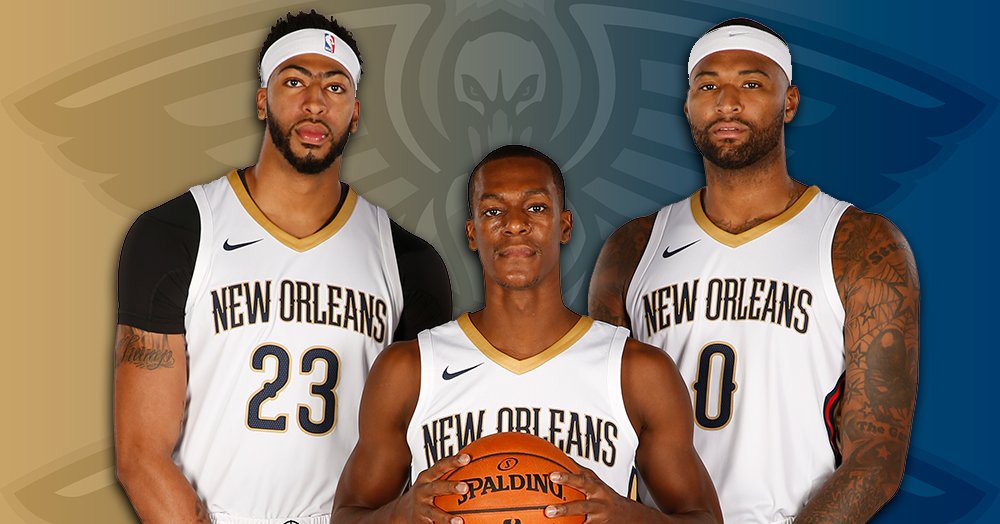 What's y'all predictions?
This is a make or break season, the Rondo injury may slow us down but I'm confident we will pick up a decent backup point guard like Jamer Nelson to fill his place until he comes back in two weeks.
Here is my prediction:
49-33
7th Seed
Second round exit
AD: 27/10/2blks
Boogie: 24/9/4ast
Jrue: 16/4/ 3ast
Rondo: 7/4/9.5 ast
6th man : Ian Clark 14/1/3ast
CAW CAW!!!!!! Let's go!!!
#DoitBig