Forums
74.6K

Musical Conversation

62.2K

Collective Argument

3.5K

IC Talent Area

39.4K

Entertainment

357

Archives
What's up everybody! Just a quick message. We will be relaunching AllHipHop.com with the goal of keeping the community front and center. I have worked with Jamal and select moderators, to make sure The Illl Community's needs are being addressed as we evolve. We are encouraging you to use the new platform.
We will NOT be closing the current community, but we will be porting user data over to the new system over time, so please get used to using the new community!
We will be working on it every single day until it's exactly what you want!
Please feel free to join now, test, as we are in beta:
https://www.allhiphop.com
Burial - Untrue: The making of a masterpiece
Burial's Untrue: The making of a masterpiece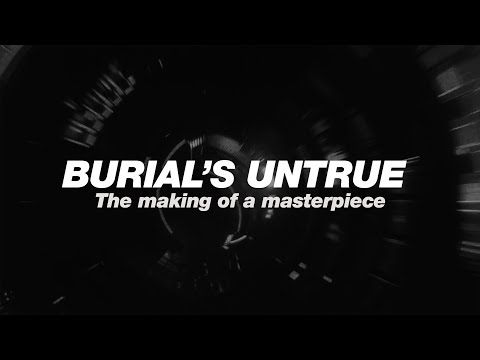 Ten years since its release, we unpack the creative process behind one of electronic music's most mysterious classics.
Where would UK dance music be without Burial's Untrue? The South Londoner's second album, released ten years ago this month on Hyperdub, has arguably done more than any other record in recent history to shape electronic music, presenting not only novel production techniques but the power of rooting a record in a specific time, mood and place. Through its dank textures and heart-wrenching vocals, Untrue portrays the darker side of London, a rainy metropolis filled with lonely citizens and long-forgotten clubs. But it's not all doom and gloom. Peeking through the shadows are glimmers of light, hope, even euphoria. To quote the man himself, it's these flashes that ultimately give Untrue its "buzzin', glowy, uplifting" edge.
This video essay, the first of its kind on Resident Advisor, tells the story of Untrue, from the software and the samples to its influence on a whole generation of producers. The mystery surrounding Burial means there's a lot we'll probably never know. But then that's part of what makes Untrue such an iconic piece of work.
https://www.residentadvisor.net/features/3102