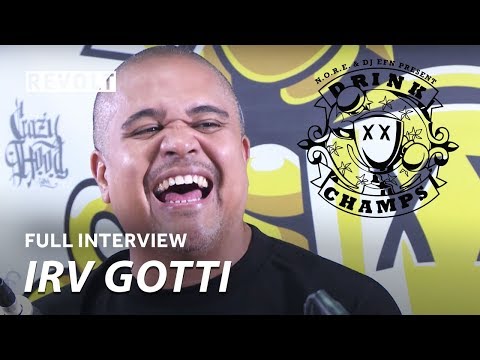 A drunk, high & hilarious Irv Gotti tells Nore all classic unheard DMX, Jay-Z, Nas, Suge Knight, Ja Rule, Superhead etc stories in this classic & best Drink Champs interview. Some dope moments -
The real story behind Ja Rule & DMX's beef
Why he thinks Jay-Z won the infamous Harlem pool hall battle against DMX
How Dame Dash hated on DMX after his Def Jam audition when Irv took Dame, Lyor & Kevin Lyles to Yonkers so a wired jaw DMX can spit for the Def Jam execs which eventually landed X his deal.
Jay-Z barking on movie execs over the phone to pay him $750k to have his "Girls Best Friend" song featured in Martin Lawrence Blue Streak soundtrack and getting it.
Why he tried to sign Nas to Murder Inc but should have never attempted to even though Nas & Jungle are like his brothers.
Why Steve Stoute is the Devil
Why Lyor Cohen is so conniving
Making $20M-$30M a year and raping Def Jam's budgets during Murder Inc's heyday
Getting $250,000 to produce J Lo's "I'm Real" and getting Ja $250,000 to be featured on it.
How he got Suge not to put out J Lo's sextape
How Superhead became Superhead
How a groupie put him on to extacy
Diddy's drug abuse
Former Def Jam exec Julie Greenwald hating on DMX and the "Get At Me Dog" video
Tommy Mattola calling Sony exec, Mariah Carey/JLO producer and 50's former co-manager Corey Rooney from MTVs Barbershop reality show a "motherfukin n*gga" and Irv & Murder Inc threatening to beat Tommy up for it.
And more