Don Q was arrested last Thursday (November 30) on felony weapons and drugs charges after allegedly being caught with a .22 caliber Beretta and a bag of marijuana, according to TMZ.
The publication reports that authorities found the drugs in Q's underwear after conducting a strip search.
A Boogie wit Da Hoodie, Q's close friend and fellow Highbridge The Label signee, was among those who attended his arraignment.
The burgeoning Bronx rapper was released without bail and isn't due back in court until February. Q's lawyer said police had no reason to stop and search Q and his friends.
Don Q recently released the official video for his Cam'ron tribute track, "Killa Season," taking to Twitter to blame its delay on "some bullshit."
https://hiphopdx.com/news/id.45389/title.report-don-q-arrested-on-felony-weapon-drug-charges
"lose money or lose sleep"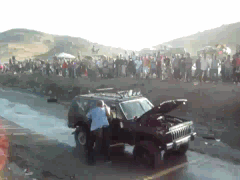 [img][/img]