Forums
74.9K

Musical Conversation

62.3K

Collective Argument

3.5K

IC Talent Area

39.5K

Entertainment

357

Archives
What's up everybody! Just a quick message. We will be relaunching AllHipHop.com with the goal of keeping the community front and center. I have worked with Jamal and select moderators, to make sure The Illl Community's needs are being addressed as we evolve. We are encouraging you to use the new platform.
We will NOT be closing the current community, but we will be porting user data over to the new system over time, so please get used to using the new community!
We will be working on it every single day until it's exactly what you want!
Please feel free to join now, test, as we are in beta:
https://www.allhiphop.com
Female Police Captain Suspended After Calling out White Male Privilege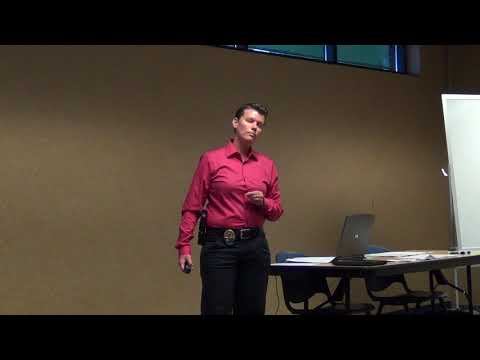 A female police captain has been suspended and placed on administrative leave for openly suggesting that a specific colleague of hers has trouble understanding the plight of transgender people because of his white male privilege.
During a November 1 Police Supervisors Transgender Awareness Training at the Plainfield Police Department, a 28-year unnamed veteran of the force got into a disagreement with the workshop presenter. At the root of their exchange was a statistic suggesting that transgender people are 3.32 times more likely to become the victims of police violence than non-transgender people are. The contending officer argued that he struggles to comprehend such disproportionate police violence going on when (according to him) he nor anyone he knows of in the profession has been involved in a police brutality incident.
Soon after he began challenging the statistic, the voice of captain Carri Weber could be heard telling him that his misunderstanding of trans people would be impeded by his "white male privilege." The inquiring officer immediately lost his composure over Weber's remark and others in the room could be heard griping as well. An instructor involved in the training would step forward to attempt to de-escalate the situation, but he too was confronted as well. "Chief, are you going to let her get away with that? Seriously?" he asked, before threatening to walk out.
"I was racially and sexistly slurred by Captain Carri Weber while I was asking a question of the instructor in training," a complaint read about the incident. "I am now firmly aware of the discriminatory belief she just verbally communicated. ... There is no place in the Plainfield Police administration or supervision for someone who holds and espouses her discriminatory views."
Carri is scheduled to return to the Commissioner's office for a hearing on her future with the department later this week.
The Real 2013 Reason Thread Creator of The Year!
2014 Reason Thread Creator of The Year !
2015 Reason Thread Creator of The year!