Forums
74.7K

Musical Conversation

62.2K

Collective Argument

3.5K

IC Talent Area

39.4K

Entertainment

357

Archives
What's up everybody! Just a quick message. We will be relaunching AllHipHop.com with the goal of keeping the community front and center. I have worked with Jamal and select moderators, to make sure The Illl Community's needs are being addressed as we evolve. We are encouraging you to use the new platform.
We will NOT be closing the current community, but we will be porting user data over to the new system over time, so please get used to using the new community!
We will be working on it every single day until it's exactly what you want!
Please feel free to join now, test, as we are in beta:
https://www.allhiphop.com
Are Ipads and shit like that a waste of Money??? (Why certain products shouldn't be bought)
I mean I never had the urge to buy some shit like that becuz the way technology is today something better will be coming out in no time making the shit u have seem obsolete. I remember when Sidekicks came out everybody who had one thought they were the shit. And in no time it became a thing of the past.
I'm glad I'm not one of those people who just need the flavor of the month product. Cuz I knnow something is coming right around the corner.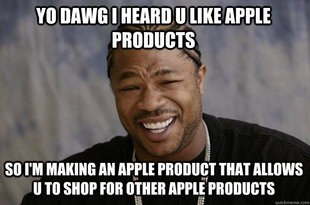 I wanna take you higher...