Are Ipads and shit like that a waste of Money??? (Why certain products shouldn't be bought)
I mean I never had the urge to buy some shit like that becuz the way technology is today something better will be coming out in no time making the shit u have seem obsolete. I remember when Sidekicks came out everybody who had one thought they were the shit. And in no time it became a thing of the past.
I'm glad I'm not one of those people who just need the flavor of the month product. Cuz I knnow something is coming right around the corner.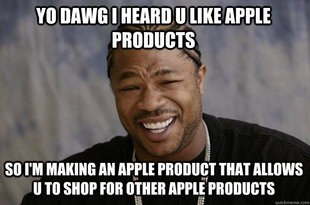 I wanna take you higher...