I just watched this video. Laughed my ass off. But what i noticed is how receptive alot of women have been/are on this video or similar kind of videos saying stuff like "Awww, cool couple. I would love to be in a relationship like that", "Aww, he's funny & charismatic", "Couples forget to have fun like this nowadays"..
However, this is not the man those same women saying those things would pick. Also, that's TV. You're only a minute of their or anyone else (ie. Obama couple, Jay-Z & Beyonce etc.) and think y'all got it figured. All you doing is being superficial, judging what you see on the surface. This guy would've been a "lame" to alot of women out there. If not that just friendzone'd the fuck out. Yet when he recieves a status of sorts (money, fame, percieved acceptance by others in your eyes etc.) then y'all want the guy or the same relationship chemistry he brings.
Is is cuz y'all think a PERCIEVED (by y'all!) SOCIAL status/acceptance is another form of potential protection
?
Now, my point is..
These is the man black women (being specific in this case women all over do the same!) usually pick..
1.)
2.)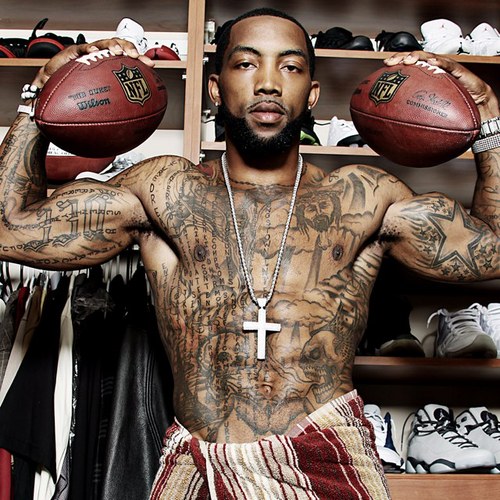 3.)
Now the odds of any of these gentlemen being what some of you birds want in a relationship are slim, yet they always have females attention. Of course you can be a fun guy even with all of this but the odds are extremelly slim.
My final point and question is, where's the accountability
?
It's almost as if you want one thing, keep going for something else just so you can complain about it like your mother, grandmother and friends do. Some of you never dig through the cracks and the surface it's almost always about the perception of what you THINK a dude is around his friends and if it LOOKS believable you'll believe it.
What about his actions
?
What about his skills as a husband/father
?
What if he ain't the tough guy you PERCIEVE him to be, and can't give you the protection you're lookin for
?
What if he still lives an old mentality that doesn't fit yours
? Etc.
Yes, men do it too. But men don't request MARRIAGE and KIDS only to go out to the strip clubs to find their mate there. Men usually want sex so therefor they go for it where it's at (ie. most clubs etc.).
Yet men still always gets blame as the reason why alot of relationships doesn't work. My thing is what is it about alot of you women out there that don't see or notice what you do yourselves? It's a very common trait with y'all. Is it cuz women usually gets pampered with & get over-protected by family members compared to the boys? What is it.