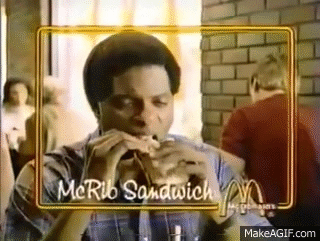 http://money.cnn.com/2017/11/02/investing/mcdonalds-mcrib/index.html
The return of a cult classic.
McDonald's is bringing back the McRib, a sandwich that it launched in 1982 and removed from its menu in 1985.
McDonald's has a "coming soon" McRib page on its corporate web site and the company confirmed to CNNMoney that the McRib, which also comes with dill pickles and onions on a toasted hoagie-style bun, is making a comeback for its 35th anniversary.
The Twitter accounts for local McDonald's restaurants in Southern California and Hawaii have been promoting the return, too.
There are some changes though. The bun no longer has high fructose corn syrup --even though the sauce still does. You can also order the McRib and have it delivered via Mickey D's partnership with ridesharing giant Uber's UberEats service.
And there is, of course, a McRib Finder app for iOS and Android phones that also features McRib-themed stickers.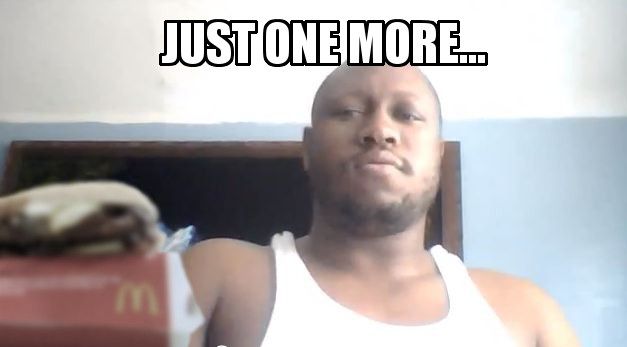 Who copped at lunchtime? Don't lie, the bbq sauce is still on ya face.