What's up everyone. We are doing a contest with T.I. and we are giving away $1200 a day for the next 10 days. Just wanted to give you all a heads up.
https://www.allhiphop.com/ti
What does SEAL'S "KISS FROM A ROSE" mean to you when you listen to the lyrics?
We asked this very same question to a Guest Doctor (Cousin Honey) http://twitter.com/#!/CousinHoney who proudly has "Beauty is a Black Man..." as her twitter profile bio. Much Respect to that!! And she shared with us a story of wisdom being the light, through specific lyrics spoken by Seal. What do YOU think? (and be respectful - no bad vibes here)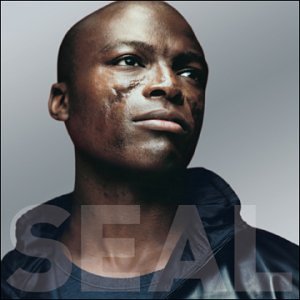 LYRICAL EXCERPTS COURTESY OF SEAL AND DISSECTED BY DR. C. HONEYTHE LACKING OF KNOWLEDGE OF SELF"There used to be a graying Tower alone on the Sea."
This verse struck me immediately, before we come into our own or have any concept of who we are fully..we emit very little light or have useless knowledge, a darkside. We have feelings of insecurity, uncertainty and we do a lot of second guessing. The moments that we are confident and decisive are fleeting and far and in between. We are made up of our environment's views of the World and the opinions given. In this state, we are never comfortable, we feel we're lacking something, alone. We often have the thought, "There has got to be something more!"
THE WISDOM"You became the Light on the Darkside of Me"
Wisdom is that light. The definition of Wisdom is a deep understanding of people, things, events and situations. Resulting in the ability to choose or act to consistently PRODUCE good results with minimum thought or energy. The ability to APPLY knowledge effectively. The comprehension of what is true or right combined with good judgment, as to what action to take next. Do not confuse Wisdom with knowledge. Many people do this, knowledge is the familiarity of someone or something…just facts and information. A simple understanding of a subject. You can't resolve or produce anything by just knowing it. And just knowing something tends to trap the mind into thinking because I know many things, I am Wise. Avoid this thought process at all costs. The more you know, the more you should realize what you don't know.

READ THE ENTIRE DISSECTION IN ALL ITS GLORY HERE> http://www.lyricalsurgeon.com/seal-kiss-from-a-rose-seal-album.html
DISSECTION COURTESY OF GUEST DOCTOR COUSIN HONEY - LOVELY IMAGE BELOW]
Comments