What's up everyone. We are doing a contest with T.I. and we are giving away $1200 a day for the next 10 days. Just wanted to give you all a heads up.
https://www.allhiphop.com/ti
Revisiting a Classic: Lyfe Jennings 268-192

There's a lot of talk of what is
real
these days, be it the way you carry yourself or the struggles that you go through. One person who discovered
real
wasn't all that it was cracked up to be was R&B Soul sensation, Lyfe Jennings. At the age of 19, Jennings was sentenced and served ten years for arson. The Ohio-born singer then released his debut album
268-192
to widespread critical acclaim.
The platinum-selling album, named after his identification number in prison, discussed life, relationships and the struggles of a man who at that point seemed to have turned his life around. Since then, Lyfe is serving more time in prison for bursting into a home where his ex-girlfriend and 'baby-mama' supposedly lay. After firing gun shots and leading police on a high speed chase, Lyfe was sentenced to a further 3 and a half year jail sentence.
Whilst Lyfe serves more time behind bars, we look back to his platinum-selling debut album, 268-192. As a guitar, piano and bass player, Lyfe has the tools to compliment his inner soul and vocal talents; this was no more evident than on his skit-driven debut.
Although some concept records rely too-heavily on interludes, the skits on
268-192
set up the songs perfectly and gave the album a structure that is rarely perfected on a record; so much so that recommendations for the album came pouring in on the I.C. with posters discussing the need to 'play the album from start to finish,' a statement that few albums receive these days…
The
Stick-up Kid
discussed the perfect-partner on '
Must be Nice
'; the album's lead-single.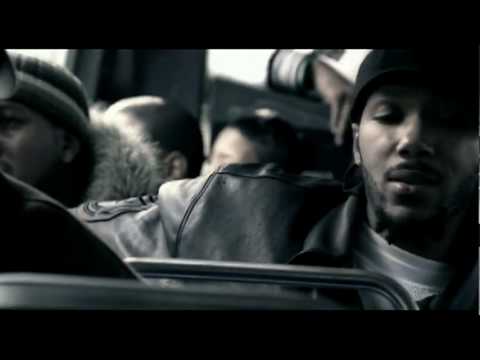 Ironically, the police-woman in the video was right.
As one of the album's highlights, '
Must be Nice
' was followed by the story of Lyfe discovering a perfect-partner who turned out to have a kid. The story of this relationship pours out over the tracks that follow, with interludes to ensure the listener follows the story clearly.
Until Lyfe describes the other side of a relationship with honesty, soul and struggle on '
Greedy
', which perhaps finds Jennings at his finest moment on the album. With a topic that'll find many men finding sympathy for a fellow struggler, 'Greedy' discussed the 'crazy, lazy ladies' who take revenge following a broken-relationship involving a child. Lyfe breaks it down best: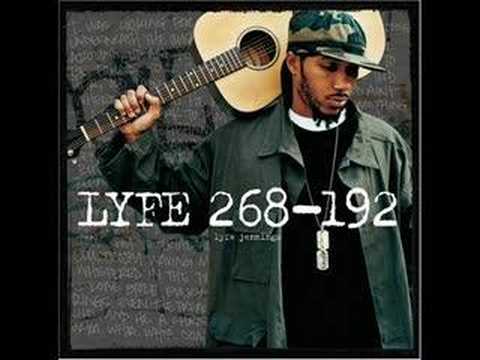 Oh, this crazy, lazy lady
Is using this baby for revenge and money
And I don't think it's funny that she plays the innocent mother
When it's the other way around
She ain't needy
She greedy
Discussing his life so far, '
26 years, 17 days
' continued to show the listener the many facets and features of Lyfe's personality and being. Taking a turn towards spirituality, Lyfe discussed finding the Lord, the many prisons that he's visited - 5 to be exact - and the two babies he had on the way. This theme continued on the laid back, message to the Lord, '
Made Up My Mind
', which discussed going to church on Sundays.
Overall,
268-192
was an original, exceptional and welcome record from the perspective of a troubled yet prevailing man/artist. It's an album that's a welcome addition to any R&B & Alternatives collection and one that I hold with high regard.
Lyfe Jennings, R&B and Alternatives salutes you.
Comments