What's up everyone. We are doing a contest with T.I. and we are giving away $1200 a day for the next 10 days. Just wanted to give you all a heads up.
https://www.allhiphop.com/ti
THE HEENAN FAMILY (AWA, GCW, WWF)

waterproof
Conqueror of Self
On The Road to Zion
Members
Posts: 9,412
✭✭✭✭✭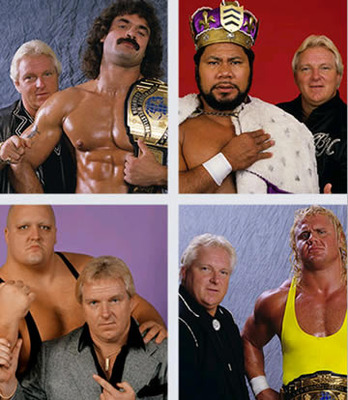 One of the most underated and greatest stable in wrestling history that was a force in 3 wrestling companies in the 70's, 80's and 90's. But dont let the Brain hear you call his FAMILY a stable because he will tell you that they are a family, this is another WATERPROOF bio on THE LEGENDS of wrestling.
THE HEENAN FAMILYThe Heenan Family was a stable of heel wrestlers managed by Bobby "The Brain" Heenan beginning in the 1970s. Heenan managed wrestlers under the Heenan Family name in the American Wrestling Association (AWA), the National Wrestling Alliance's Georgia Championship Wrestling, and the World Wrestling Federation (WWF). The term "stable" refers to a group of wrestlers in an ongoing alliance, often under a single manager. Heenan notoriously disliked the term, stating "A stable is a place where you keep a bunch of fly-infested horses," and instead referred to his collective wrestlers as his "family." The name moved with him, and changed members frequently.The Ultimate Warriors vs. The Heenan Family (Survivor Series 1989)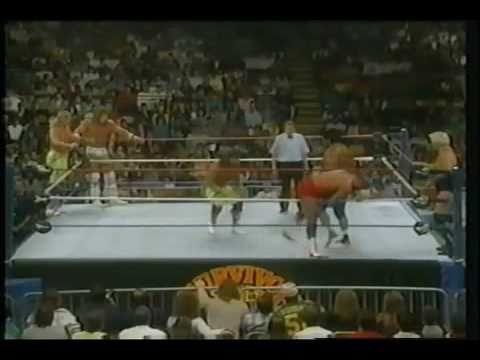 American Wrestling Association (1969-1979)
Bobby "The Brain" Heenan, a professional wrestling manager debuted in American Wrestling Association (AWA) in 1969, where he began managing teams like The Blackjacks
(Lanza and Mulligan), the team of Nick Bockwinkel and Ray Stevens
, and Bobby Duncum, Sr. forming the first version of Heenan Family. Heenan lead his members to many title reigns, including the AWA World Heavyweight Championship
and the AWA World Tag Team Championship before leaving AWA in 1979 to join Georgia Championship Wrestling (GCW).THE HEENAN FAMILY NICK BOCKWINKLE AND RAY STEVENS
The Blackjacks/Bobby Heenan vs 🤬 The Bruiser/The Crusher/Little Bruiser
Comments