What's up everyone. We are doing a contest with T.I. and we are giving away $1200 a day for the next 10 days. Just wanted to give you all a heads up.
https://www.allhiphop.com/ti
Oddisee Drops Debut/Potential Album of the Year: People Hear What They See

Oddisee has been a long time favourite around these parts, mainly for his production on albums such as the Odd Summer EP, Travelling Man or 102 to Odd Seasons, In the Ruff (With Diamond District) and a range of other releases by Mello Music Group.
With his first solo album, Oddisee drops with no-lesser production than we've come to expect from him… in fact, it's better following first listen as Oddisee is a nice emcee, with a range of quoteables such as "I'm not a star, somebody lied, I ride the subway as a car". Moreover, the beats that he uses are harsher than we're used to, as we often relax and listen to Oddisee as he takes us on a journey through a season; but this album is harder, at least until 'The Real' kicks in with a much more mellow beat than 'Ready to Rock' and 'Do it All', but with his conscious lyrics and range of flow (he speeds and slows with different cadences regularly), he keeps the listener interested with samples aplenty.
Despite this, it's not until 'Let it Go' that Oddisee had me thinking this could be top 5 by the end of the year, as he completely owns the track on his first verse and the instrumentation is just nice and fitting. If anything, the hook by Olivier Daysoul (who puts in a nice performance on 'That Real' and 'The Need Superficial', as well as the bonus track at the bottom of this post), is its only downfall; everything else about this track is just nice. The topics he discusses and vibes over are fitting of a beatsmith who has such depth with his instrumentation.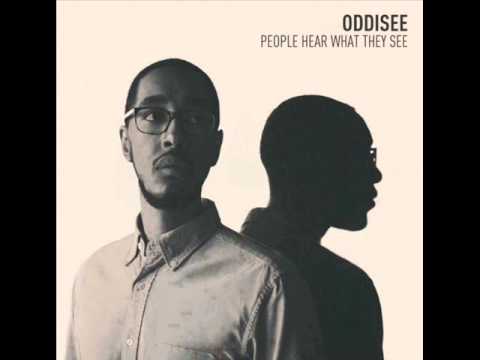 I found myself cranking up the speakers on 'American Greed', as the beat bangs. Oddisee must have been spending time with Apollo Brown as the harsher instrumentation is head-nodding goodness. Oddisee continues the neck-snapping instrumentation when he drops 'The Need Superficial', which is a
free download
via his Bandcamp. The hook on this one works and is 'So, so, soulful' that you could hear Jay-Z saying it in the studio as though it was a Just Blaze or Kanye sample from back in the day, although this may be very complimentary, the soul is definitely there… as 'I need you!' rings out. I could dance to this one…
'One man's trash, is another man's pleasure' is first line of 'Way in Way Out', which features an anthemic beat that's overshadowed by Odd's lyrics and flow and can be listened to below: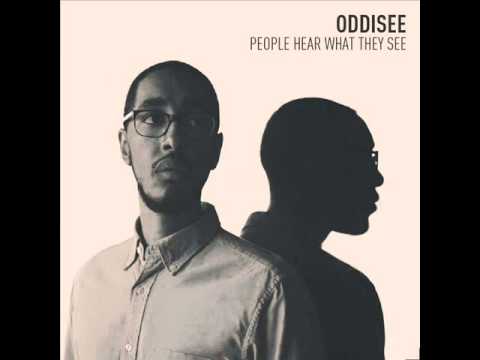 One man's trash is another man's treasure/
but most men treasure what other men have/
so little thrown away to the many that will never/
grasp what few view as pennies in the grass/
& underneath the grass are the roots of inequality/
creating all the bumps we come across on the path/
& I don't have a green thumb & neither 🤬 /
& having a money tree is a luxury of class/
the only 🤬 I know for a flattering ass/
& when I asked could she dig it, she looked at me & laughed/
so we 🤬 in a barrel & barrel glass/
so we broke, 🤬 was the answer to cash/
but the question was never asked/
how I get off the path/
steady walking within a maze the was built in the last/
century, eventually we'll raise our hands/
but the teacher is apart of the scam, 🤬 damn/
Despite not being the best pensmanship, it works well due to the wisdom of the lines that are perhaps lacking even in the underground of Hip Hop.
As the album continues, 'You Know Who You Are' features a funky baseline, clap and piano loop, as Odd gives a special mention to someone who guided him on his journey through music and art. Breaking it down (see opening line of verse 2 below), Odd makes it easy to see that he followed this advice to a tee:
You were there from the start/
you told me what ever I'm doing to do it from the heart
Which is where hip hop started anyway, from the heart. It may have got lost along the way with the politics of labels and the need to make or do this or that and following trends, but music should never escape the heart. Once it does, it becomes lost, which isn't the case here.
Mannnn, Hip Hop is back and I'm thrilled to hear another gem this year; as Apollo Brown & O.C.'s 'Trophies' was looking lonely at the top. Mello Music Group are THE Independent Label and have been since two years ago; there isn't a label that challenges them for consistently good music, IMO and it's great to have them around. O.C.'s put himself on the map with this release and should now receive the props that Apollo's been receiving since he dropped 'Gas Mask' with The Left.
Whilst O.C. perhaps isn't AS talented as Apollo for harsher tracks, he comes close on this record and produces a much fuller sound that's worthy of an emcee with wisdom to spill. Oddisee's 'People Hear What They See' will be getting play for the rest of the year and will likely find its place in my top 5-10 albums come December.
Acoustic extra: You Know Who You Are Featuring Olivier Daysoul:
Oddisee, The Essence Salutes You!
Comments