What's up everyone. We are doing a contest with T.I. and we are giving away $1200 a day for the next 10 days. Just wanted to give you all a heads up.
https://www.allhiphop.com/ti
Honey Boo Boo
MsSouthern
Bunny
Members, Moderators
Posts: 21,791
Regulator
Ok this child is insane.... and funny too
I watched her show last night on TLC and LOL at least a dozen times. Her white trash redneck family is off the chain. NO shame in their lifestyle. lol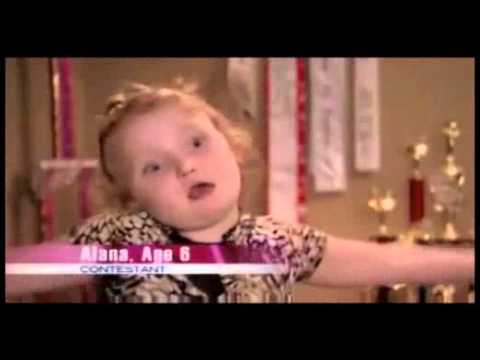 Would you ever let your child be involved in Beauty Pagents? Personally I couldn't do it. This consumes these folks lives. I'm better off as a football mom
They are spray tanned... fake eyelashes... fake teeth... drinking jesus juice.. and wearing tiny stripper clothes and that's just the kids
The mom's are worse... living their dream thru their kids. But entertaining none the less....
Comments